Cancun climate talks update: US on track to meet emission reduction goals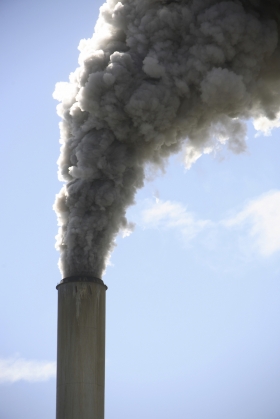 The United States will keep a pledge to cut greenhouse gas emissions made last year perhaps with help from a domestic boom in cleaner-burning natural gas, Washington's lead negotiator said at the U.N. climate talks.
At last year's climate talks in Copenhagen, U.S. President Barack Obama pledged the United States would cut emissions in a range of 17 percent below 2005 levels by 2020.
"We must stand behind the underpinnings of what our leaders agreed to last year," Jonathan Pershing, the head of the U.S. delegation, told reporters on the first day of the annual two-week talks, held in Mexico this year.
"The United States is standing behind the commitments we made in Copenhagen."
Developed countries also committed to providing $100 billion annually, starting in 2020, to help developing countries deal with the worst effects of climate change.
But hopes are low for significant progress at the talks as the United States and China, the world's top two emitters, are at odds on how to share the burden of fighting climate change.
Washington wants rapidly growing countries like China and India to accept firmer emissions obligations in any global pact that would succeed the Kyoto Protocol, which will end in 2012 unless a new round is negotiated.
But it faces an uphill battle as it was the only developed country that never joined the Kyoto pact. Obama's emissions pledge has also been considered meager by many countries.
The failure of Congress to pass a climate bill and big Republican gains in this month's congressional elections have also led many to ask whether the United States can reach Obama's goal.
Article continues: http://www.reuters.com/article/idUSTRE6AS66O20101129