Global CFC ban and unintended consequences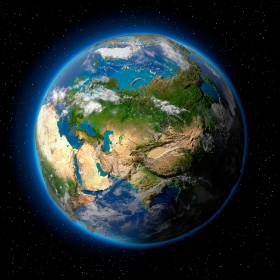 The Montreal Protocol led to a global phase-out of most substances that deplete the ozone layer, such as chlorofluorocarbons (CFCs). A happy side-effect of the gradual ban of these products is that the Earth's climate has also benefited because CFCs are also potent greenhouse gases. 
However, now a "rebound effect" threatens to accelerate the rate of global warming. Hydrofluorocarbons (HFCs), which have been used in recent years in increasing quantities as substitutes for CFCs, are also climatically very active and many are also extremely long-lived.
In the journal Science, an international team of researchers recommends that the most potent of these gases also be regulated. This could save the positive "side effect" of the Montreal Protocol for the global climate.
It is regarded as the most successful international environmental agreement and has, to date, been ratified by 196 countries – the Montreal Protocol on Substances That Deplete the Ozone Layer. As a result, CFCs and ozone "killers" will gradually disappear from the atmosphere over the coming decades. And because many of these substances are also very active greenhouse gases, the Earth's climate will profit from the sinking concentrations too.
Planet Earth via Shutterstock
Article continues: http://www.clickgreen.org.uk/research/trends/123227-scientists-report-a-rebound-effect-from-global-cfc-ban.html