New Treatment for Wastewater Discharge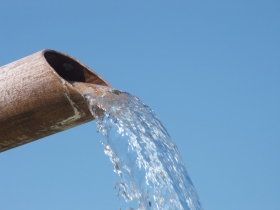 The number and extent of so-called marine "dead zones"–areas of coastal ocean waters where nearly all forms of marine life have been snuffed out due to lack of oxygen—has been on the rise for decades now, posing increasing threats to commercial and subsistence fisheries, recreational fishing and human health. Terrestrial runoff containing relatively high levels of phosphorous, primarily from agricultural fertilizers, has been identified as one of the main culprits.
Wastewater discharge from cities and urban centers is also to blame. In addition to phosphorous, there are growing concerns about a wide range of chemicals and substances being poured into coastal waters from urban sources—trace organics and hormones in pharmaceuticals and in personal care products (PPCPs) prominent among them.
Conducting an eight-week study as part of a multi-year partnership with the University of Wisconsin-Milwaukee, Veolia Water North America found that adding its Actiflo Carb technology to the traditional wastewater treatment process removed 75 percent of selected PPCPs and reduced phosphorous concentration to 0.05 milligrams per liter (mg/L) or less, a level well below the Environmental Protection Administration's (EPA) 1.0 mg/L threshold, according to a company press release.
As part of the multi-year partnership, the test study was conducted by a team of process engineers from Veolia Water and its Kruger, Inc. subsidiary working alongside scientists from UW-Milwaukee with the support of the Milwaukee Metropolitan Sewage District (MMSD) and the Water Environment Research Foundation. The results were released publicly at the annual WEFTEC conference to coincide with the 40th anniversary of the U.S. Clean Water Act.
Continue reading at TriplePundit. 
Water coming out of pipe image via Shutterstock.