EPA Finalizes Clean Air Standards for Boilers and Incinerators, Makes Progress in Protecting Public Health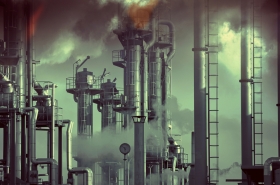 Today, the U.S. EPA finalized changes to Clean Air Act standards for boilers, incinerators, and cement kilns which are used by industries for everything from power generation, heating, treating waste, and manufacturing. These changes will achieve extensive public health protections by reducing toxic air pollution, while at the same addressing concerns and feedback from industry and labor groups, increasing the rule's flexibility and dramatically reducing costs. As a result, 99 percent of the approximately 1.5 million boilers in the U.S. are not covered or can meet the new standards by conducting periodic maintenance or regular tune-ups.
The final adjustments to the standards are based on an analysis of data and input from states, environmental groups, industry, lawmakers and the public. As a result, the final rule dramatically cuts the cost of implementation by individual boilers that EPA proposed in 2010. At the same time, these rules will continue to deliver significant public health benefits. EPA estimates that for every dollar spent to reduce these pollutants, the public will see $13 to $29 in health benefits, including fewer instances of asthma, heart attacks, as well as premature deaths.
Today's rules set numerical emission limits for less than one percent of boilers - those that emit the majority of pollution from this sector. For these high emitting boilers and incinerators, typically operating at refineries, chemical plants and other industrial facilities, EPA is establishing more targeted emissions limits that protect public health and provide industry with practical, cost-effective options to meet the standards.
EPA has also finalized revisions to the Non-Hazardous Secondary Materials Rule to provide clarity on what types of secondary materials are considered non-waste fuels and provide greater flexibility in rule implementation. This final rule classifies a number of secondary materials as categorical non-wastes when used as a fuel and allows for operators to request that EPA identify specific materials through rulemaking as a categorical non-waste fuel.
Particle pollution and other harmful pollutants released by boilers and incinerators can lead to adverse health effects including cancer, heart disease, aggravated asthma and premature death. In addition, toxic pollutants such as mercury and lead that will be reduced by this rule are linked to developmental disabilities in children. These standards will avoid up to 8,100 premature deaths, prevent 5,100 heart attacks and avert 52,000 asthma attacks per year in 2015.
Read more at EPA Newsroom.
Industry image via Shutterstock.