Ontario Almost Totally off Coal Generation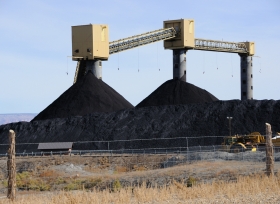 Ontario is on the verge of becoming the first industrial region in North America to eliminate all coal-fired electrical generation. Here's how Canada's most populous province did it — and what the U.S. and others can learn from it.
By most measures of environmental policy and progress, Ontario, Canada ranks well. Over the last half-century, Canada's most populous province required cities and industries to treat every gallon of wastewater, dramatically reduced the level of sulfur and other pollutants that caused acid rain, and convinced the big and politically powerful pulp and paper industry to install state-of-the-art emissions control equipment.
Next year, though, Ontario is scheduled to complete a 21st century environmental cleanup project that distinguishes it among North American jurisdictions. After a decade of work by the Liberal Party government, Ontario at the end of this year is scheduled to close the last of its big coal-fired generators, and leave a single small coal-fired unit available during periods of peak electrical demand until it closes next year. In shutting down the province's 19 boilers fueled by coal, Ontario will become the first industrial region on the continent to eliminate coal-fired generation.
The decade-long process to replace a quarter of the province's electrical generating capacity with new plants fueled by natural gas and renewable energy sources represents one of the most ambitious low-carbon generating strategies in the world. And achieving the coal-less electricity sector has yielded lessons about the constraints of government policy and public acceptance in an industrial democracy seeking to make such a momentous transition.
Coal pile at rural power plant photo via Shutterstock.
Read more at Yale Environment360.