Are Airlines doing enough to cut emissions?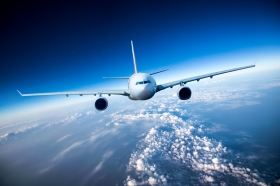 The aviation industry has announced what it claims is "a historic agreement" to reduce greenhouse gas emissions, but industry experts and environmentalists say the agreement is vague and lacks the enforcement mechanisms necessary to give it teeth.
At a meeting last week of the International Air Transport Association (I.A.T.A.), an industry group of more than 200 airlines representing 84 percent of the world's air travel, the assembled airlines agreed on a plan to improve fuel efficiency by 1.5 percent annually until 2020, cap their net carbon dioxide emissions after 2020, and cut emissions in half by 2050 compared with a 2005 baseline.
Environmental campaigners derided the agreement, arguing that it will permit the aviation industry, which accounts for between two and three percent of global carbon emissions, to sustain its massive environmental footprint.
"Major airlines have come up with yet another way of imposing delays upon the world," wrote Grist's John Upton. "The plan lacks details, aims low, and would sit on the tarmac until 2020 or later."
Bill Hemmings, aviation manager for Transport & Environment, a nongovernmental organization that promotes green transportation, said the I.A.T.A. agreement "represents a welcome departure from their historical position that better air traffic control, better planes and biofuels alone can solve the problem."
Airliner image via Shutterstock.
Read more at ENN Affiliate, TriplePundit.