Making Green Mining Less of an Oxymoron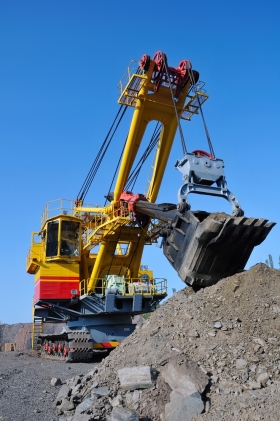 As important as mining is to society, techniques and equipment that were first developed in the early 1900s are still standard in many modern mining facilities today. Mining is one of the last holdouts of dirty, inefficient industry that's just waiting to be revolutionized by new breakthrough clean technology. Latest innovations and cost reductions in cleantech hold promise for making mining more profitable, safer and better for the planet.
While there are clear benefits to mining companies implementing new technologies, there is risk involved with new technology. New technology—like bioremediation of mine tailings (the often toxic output from mining processes) or electrochemical water treatment—has historically struggled to find footholds in mining because companies generally don't like taking the risk of adopting new, unproven technology until others have. That attitude is now changing, as companies are increasingly motivated by dramatic new economic benefits promised by new green mining breakthroughs.
Propositions for green mining across the mine life cycle
The permitting process for opening new mines in most areas of the world is long and costly. Some companies are poised to reinvigorate the process with cleantech innovations aimed at making permitting faster and less expensive by reducing toxicity, power and water requirements. Mine closure costs, at the other end of the mine lifecycle, are being minimized by new remediation technologies. Other technologies promise other economic benefits.
In our research, we found important new innovation taking place in the following areas related to both hard rock (e.g. gold, silver) and soft rock (e.g. coal) mining:
Power reduction
-Comminution efficiency (i.e. breaking large rocks into smaller ones)
-Low power separation (i.e. separating minerals/metals from ore)
-Hydrometallurgical processes (processes for separating minerals/metals from ore that don't require large inputs of natural gas or electricity)
-Other alternative processes
Fuel and maintenance reduction
-Equipment route optimization (i.e. software helping mining companies plan the most efficient routes for their mining vehicles)
-Fuel additives/filters
-Natural gas conversion
-Electric conversion
-Improved lubricants
-Polymers and coatings
-Training simulators (i.e. reducing fuel and maintenance expenses by training operators using immersive flight simulator-like equipment)
-Other fuel reduction approaches
For more suggestions and the complete article continue reading at CleanTechies.com
Mining Bulldozer via Shutterstock