Study links outdoor air pollution with millions of preterm births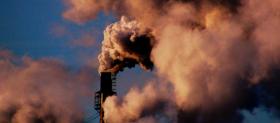 The study, which was led by a team from The Stockholm Environment Institute (SEI) at the University of York, found that in 2010, about 2.7 million preterm births globally – or 18% of all pre-term births – were associated with outdoor exposure to fine particulate matter.
There are many risk factors for preterm birth – from the mother's age, to illness, to poverty and other social factors. Recent research has suggested that exposure to air pollution could also be a risk factor.
For the first time, scientists are able to quantify the global impact by combining data about air pollution in different countries with knowledge about how exposure to different levels of air pollution is associated with preterm birth rates.
Read more at University of York
Image Credits: University of York