The Social Cost of Carbon Doubles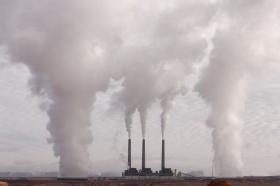 The "social cost of carbon" — an influential figure used by policymakers to weigh the value of efforts that reduce greenhouse gas emissions — is outdated and underestimated. Updated estimates focused on the agricultural sector alone more than double the social cost of carbon, according to analysis from the University of California, Davis, and Purdue University.
The social cost of carbon represents the damage a ton of additional carbon dioxide will have on society and the economy, including agricultural productivity, human health, property damage due to flooding and energy costs.
The findings, published in the journal Nature Communications, show that for every additional ton of carbon dioxide emitted, the global economy loses between $3.50 and $8.50 due to effects in the agricultural sector, rather than gaining $2.70 as previously estimated. This leads the overall social cost of carbon to increase from $8.60 per ton of CO2 to between $14.80 and $19.70, an increase of 72 to 129 percent.
Continue reading at University of California – Davis
Image via Pixabay