press_member_partners
Our Press Members are a select group of non-profits and environmental corporations, on the cutting edge of sustainable technology, green strategy initiatives, and environmental protection, who have subscribed to our unique ENN PR & Wire service program.

The Press Members are the environmental organizations who are making the news and our relationship with over 200 of these organizations gives ENN access to news about their programs, products and progress before anyone else. We support these organizations with our media strength, reputation and reach to get their message out to those thought leaders in society that can make a difference in their success.

Learn more about how you can become a Press Member by clicking here: ENN Press Member Program.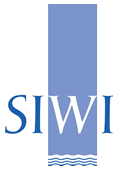 The Stockholm International Water Institute (SIWI) is a policy institute that contributes to international efforts to find solutions to the world's escalating water crisis. SIWI advo-cates future-oriented, knowledge-integrated water views in decision making, nationally and internationally, that lead to sustainable use of the world's water resources, sustainable development of societies and reduced poverty.