Honduras stove project Proyecto Mirador sells 100,000 carbon credits and rolls out a data management system.
Proyecto Mirador LLC, a non-profit that has built more than 25,000 fuel-efficient cookstoves in the rural highlands of Honduras, today announced the sale of its second and third year Gold Standard Verified Emission Reduction (VER) credits to climate and development specialist ClimateCare, Europe's leading voluntary carbon finance organization, as well as the implementation of an electronic system for monitoring stove locations and use by households.
"The widespread adoption of energy efficient cookstoves in developing countries is vital to achieving significant emissions reductions while enhancing the quality of life and socio-economic prospects of the world's least developed communities," comments Edward Hanrahan, Director, ClimateCare.
"We have always been committed to ensuring the success of excellent community-based projects of this kind—from our pioneering work in developing the original Gold Standard Methodology, which acts as a blueprint for project developers to follow, to delivering ongoing revenue streams that provide the financial stability needed for projects to grow and thrive. We are delighted that we can help support Proyecto Mirador, and hope that its success catalyses the growth of further large scale projects in this important area of climate and development," he concluded.
Proyecto Mirador directors Doña Emilia Mendoza and Richard Lawrence said, "With this agreement covering the sale of more than 100,000 credits, we have again met our objective of using carbon finance to create a market based solution for the construction of stoves in rural Honduras. Also, the rollout of our sophisticated system for monitoring the use, maintenance and location of each of our Dos por Tres stoves provides the highest standard of proof that the project has extraordinary execution in the field."
The Proyecto Mirador cookstoves project has already doubled its credit issuance since 2011, with the quantity of credits issued expected to rise incrementally as the project continues to expand and increase its impact.
Each household stove installation is recorded and GPS mapped by the new monitoring system developed by Tact L3C, a Salesforce.com Partner and tech startup that provides business and technology consulting services for the impact sector. The Proyecto Mirador system is built on the salesforce.com platform. Stevan Simich, CEO and Founder of Tact L3C, said, "Salesforce.com is scalable, globally accessible, mobile and has multi language capabilities ideal for impact organizations. Users have access to the system online and offline, and data is accessible and available for flexible reporting."
GPS Maps are generated by DigitalGlobe via its Global BaseMap solution that works with Proyecto Mirador equipment and the salesforce.com platform to track installations using interactive, high-resolution satellite and aerial imagery that covers the entire project area. DigitalGlobe's integrated system is available all over the world, provides the most accurate and relevant imagery available, and allows the project to successfully evolve and expand.
Maps, installation, and household data are available from the office or the field enabling project management to easily track installations and locate households for followup supervisory visits.
The implementation of the system has required the transfer of the technology of handheld smartphones and computerized recordkeeping to Hondurans who have previously only known paper records and hand-generated solutions for deploying field workers and monitoring installations.
The introduction of this electronic monitoring system is the latest in the innovative Proyecto Mirador model for the dissemination of fuel-efficient cookstoves. In addition to generating carbon emission reductions, the model includes the Dos por Tres stove that requires no cash, but rather "co-investment" in materials from poor beneficiaries; a franchise-like system for stove construction that helps local entrepreneurs to thrive; and locally sourced and constructed stoves that last five years or more.
About ClimateCare
ClimateCare is an independent, 'profit for purpose' organisation committed to creating intelligent streams of finance to fund large scale emissions reduction and development projects. By financing ground-breaking projects spanning renewable energy, water purification and clean cookstove technology, ClimateCare's 'climate and development' model paves the way for substantial emissions reductions while delivering significant health, economic and social benefits in the world's least developed countries.
ClimateCare offers corporate organisations the opportunity to adopt a smart approach to addressing their environmental impacts by offsetting their carbon emissions and supporting sustainable development.
ClimateCare applies its expertise gained from 15 years' developing emissions reduction projects to lead pioneering methodologies that act as 'blueprints' for some of today's most innovative and advanced sustainable development projects. Its Gold Standard methodology for efficient cookstoves has facilitated the distribution of millions of cookstoves worldwide.
About Proyecto Mirador
Proyecto Mirador's Dos por Tres cookstoves use about half the amount of wood required by a traditional fogón stove and provide a proven poverty intervention encompassing: reduction in greenhouse gas emissions; reduction in the toxic indoor smoke that causes severe health issues for women and children; and a reduction in wood cutting in threatened forests. Proyecto Mirador is a local Honduran organization that has created 7 micro enterprises that support entrepreneurial activities and more than 72 full time jobs.
The Proyecto Mirador grass roots operation began in 2004 by building 200 stoves. PM constructed 11,500 stoves in 2011 and expects to double this number in 2012.
Proyecto Mirador stoves are built to order in individual homes and do not require a cash payment. Instead, the Dos por Tres is the result of co-investment between beneficiaries and Proyecto Mirador whereby beneficiaries supply readily available parts and materials and Proyecto Mirador supplies key parts and technical know-how. The stove is expected to last 5 years, unlike many other factory built stoves that only last about 2 years.
Proyecto Mirador was the 4th stove project in the world to be certified by the Swiss based gold Standard Foundation.
http://www.proyectomirador.org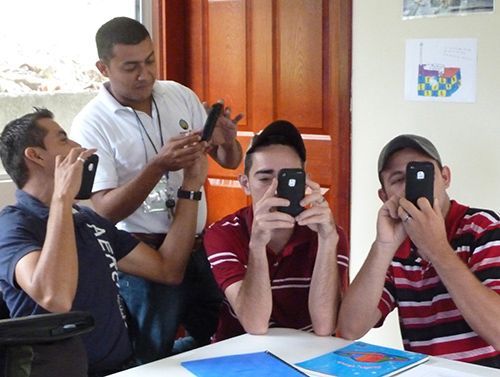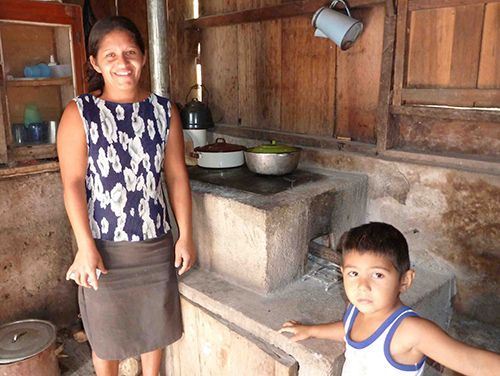 Contact Info: Dee Lawrence, Director
(415) 464.9590
dlawrence@proyectomirador.org
Website : Proyecto Mirador