BABY ELEPHANT SMUGGLING EXPOSED
Original investigative report Baby Elephant Smuggling Exposed: How Thailand's Tourist Industry is Driving a Brutal Trade in Baby Elephants premieres on Link TV on Wednesday July 25, 2012 at 9:30 pm ET (6:30 pm PT) and will be available online at http://www.linktv.org/elephantsmuggling
The television report produced by The Ecologist Film Unit, in association with Link TV's environmental news magazine Earth Focus and the UK-based Elephant Family, documents the illegal cross border trade in endangered wild elephants taking place between Myanmar and Thailand. Demand for elephants largely comes from Thai tourist camps where elephant rides are a widely promoted activity and from the entertainment industry. Capturing elephants from the wild for this trade often involves the killing of mothers and other protective family members with automatic weapons. Calves are subjected to a brutal breaking-in process where they are tied up, confined, starved, beaten and tortured in order to break their spirits. It is estimated that only one in three survives this "domestication" process. The Asian elephant is an endangered species and the capture of wild elephants is a threat to the survival of the wild populations.
Currently captive elephants do not have to be registered until they are eight years old and there are no practical or reliable systems – such as a DNA database – in place to distinguish captive-bred elephants from those taken from the wild. The current market price for a healthy broken-in baby elephant is between $21,000-$31,000 and with the rapid growth of tourism there are strong incentives for the trade. As Myanmar increasingly opens up to the rest of the world, there are fears that the growth of a tourist industry there could be disastrous for the countries remaining wild elephants.
Baby Elephant Smuggling Exposed will be broadcast nationally in the US on Link TV (DIRECTV channel 375 and DISH Network channel 9410) on Wednesday July 25, 2012 at 9:30 pm ET (6:30 pm PT) and 11:30pm PT (1:30am ET), and on Friday July 27 at 5:30 pm ET (2:30 pm PT) and 9:00pm ET (6:00pm ET). It is also available for streaming after Sunday July 22 at http://www.linktv.org/elephantsmuggling . The report was produced with generous support from the Woodtiger Fund and the Shared Earth Foundation.
ABOUT THE PRODUCERS:
The Ecologist Film Unit (EFU) is a unique project operated by Ecostorm and the world's leading environmental affairs magazine, The Ecologist. Launched in 2008, the EFU has, to date, produced 14 films on a range of topical and largely unreported environmental issues, with a particular focus on investigating unpalatable aspects of the food industry. http://www.theecologist.org/tv_and_radio/ecologist_film_unit/1074615/ecologist_film_unit.html
Elephant Family is the leading UK charity, dedicated to saving the Asian elephant from extinction in the wild. Elephant Family was founded in 2002 by the charismatic travel writer and conservationist Mark Shand, after he "fell in love" with a female elephant named Tara, and rode her thousands of kilometres across India. It is now rapidly becoming a global leader in Asian elephant conservation, with a vision of creating a future where humans and elephants can co-exist in accord, each with their own separate space and with tolerance where they come into contact. www.elephantfamily.org
Link TV is an independent non-commercial network that provides a mix of powerful documentaries on global issues, diverse cultural programs and world news perspectives. Earth Focus, the network's environmental news magazine, is the longest running environmental current affairs program on US television. http://www.linktv.org/earthfocus. Link TV is available as a 24/7 non-commercial channel in 33 million U.S. homes receiving satellite television on DIRECTV channel 375 and DISH Network channel 9410. Select programs are shown on more than 170 local cable systems, on many college campus channels and streamed worldwide on the Internet. http://www.linktv.org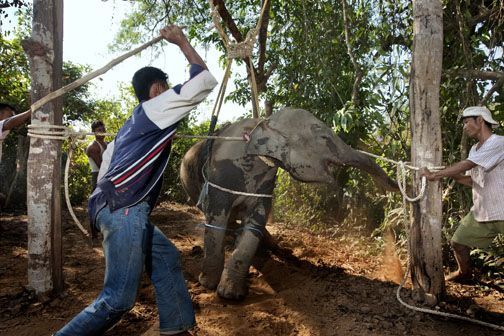 "The Phajaan, a spirit breaking ritual, involves tying up baby elephants tied up with no food and water and relentless beatings for days on end."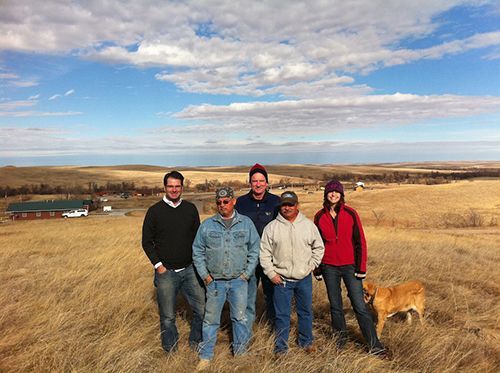 "Very often baby elephants die from the stress of a spirit breaking ritual called The Phajaan."
Contact Info: Raisa Scriabine, Link TV
(301) 365-1203
ascriabine@linktv.org

Website : Link TV