Marine Conservation Institute Commends House for Passage of Bipartisan Marine Debris Bill
House of Representatives Approves Bill to Address Impacts of Marine Garbage in Nation's Oceans.
Washington, DC (August 1, 2012) – Tonight, the House of Representatives passed the Marine Debris Reauthorization Amendments of 2012 (H.R. 1117), a bill that reauthorizes the existing marine debris program of the National Oceanic and Atmospheric Administration (NOAA). With less than 15 staff, the program seeks to address the adverse impacts of trash in the ocean on marine life, beaches, coastal waterways and navigation. The bill was introduced by Rep. Sam Farr (D-CA) and initially cosponsored by Republican Representatives Don Young (R-AK) and Dana Rohrabacher (R-CA). The bill passed the House by a voice vote.
While the bill reauthorizes an existing program, lawmakers, the public, and states have grown increasingly concerned about the daily impact from trash in the ocean and the potential impacts from a pulse of trash swept into the Pacific by the tsunami that hit Japan in 2011. Recently, floatable marine debris from the tsunami has begun to land on American shores, and more is expected. While tsunami debris is a concern, the larger chronic problem is the estimated 14 billion pounds of trash and debris added to the world's oceans each year. The public has become fascinated with stories about the huge garbage gyre in the Pacific near Hawaii that results from this huge input of trash into the oceans.
According to Michael Gravitz, Director of Policy and Legislation at the Marine Conservation Institute, "The House bill is a good small step in dealing with the global marine trash problem that injures and kills sea life, smothers the bottom, litters our beaches, and hurts our economy. The marine debris program can continue to combat ocean trash, and study ways to prevent it, but with a small staff and less than $5 million per year, the program can't produce miracles".
He continued, "Almost every week there is a new scientific report finding bits of plastic somewhere else in our oceans or ingested by sea life. Thousands of marine mammals including seals, sea birds, and sea turtles die every year from eating plastic and being entangled in debris. If we want to seriously take on the issue of preventing and reducing marine debris globally and cleaning up from emergencies like the Japanese Tsunami, we'll have to supplement this current bill with a more strategic and well-funded program."
About the Marine Conservation Institute
Marine Conservation Institute is a nonprofit organization dedicated to protecting marine ecosystems. We work with scientists, politicians, government officials and other organizations around the world to fashion sustainable solutions compatible with healthy, living oceans. www.marine-conservation.org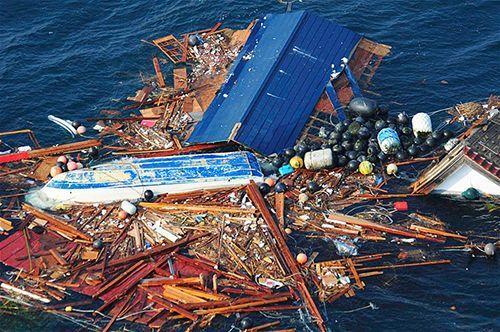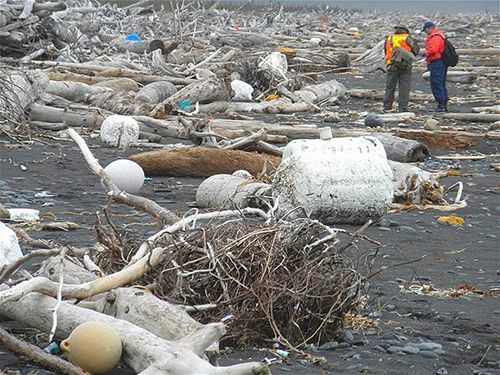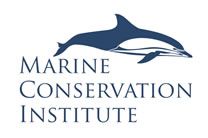 Contact Info: Mike Gravitz, Director of Policy & Legislation
(202) 546-5346
Mike.Gravitz@marine-conservation.org
www.marine-conservation.org

Website : Marine Conservation Institute