HOT, SWEATY SISTERS WORK TO REVERSE LANDFILL FLOW
Santa Barbara, CA natives work to enlighten the public about the rampant, hidden plastic abuse we are all buying into amid plastic bag bans.
Two sisters and one goal–Sisters want to shed light on the facts that not just single use bags are causing damage to the environment. Most reusable bags on the market are made overseas with a plastic blend. Yoga practitioners are some of the biggest culprits of plastic bag abuse; Bikram yoga (the sweatiest of the yogas) students put their sweaty clothes in one after each workout. Those bags contribute to the deterioration of oceans just as single-use bags do. If just one Bikram yoga student stopped using plastic bags, in one year close to 30 pounds of plastic waste and trash to landfills could be prevented.
Santa Barbara, CA– Bikram yoga teacher, Veronica Aguirre-Kolb takes charge in finding a solution to the problem that after every class, students dripping in sweat reach for a plastic bag to hold their wet clothes. Upon more research she learned grocery and most all stores only sell reusable bags made from plastic. Buying reusable bags from stores only contribute to dependency of imports that cause endless damage to the planet. The end result of not doing anything to change this wasteful trend is contributing to irreparable damage to our beloved cities and coasts; dazzleVdesigns is working to help change this catastrophic situation on everyone's hands.
dazzleVdesigns - One year since making the goal to replace single-use plastic bags, the sisters have created a line of bags out of "up-cycled", (meaning trash remade into something useful) material. These new dazzleVdesigns bags are recently designed with conservation and locally made as main priorities.
If you would like more information about this topic or to schedule an interview with Carmel or Veronica Aguirre-Kolb please call (805) 570-4431.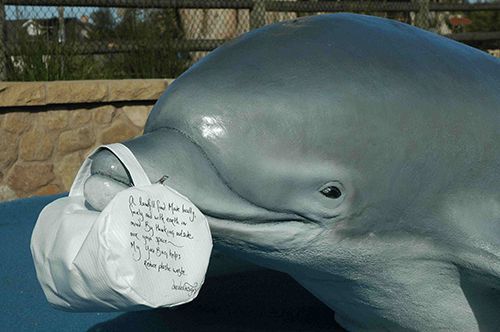 Contact Info: Carmel Aguirre-Kolb
Cell Phone: 805-570-4431
E-mail: carmel.dazzlevdesigns@gmail.com

Website : dazzleVdesigns