Citizen Groups To Sue Lead Smelter For Environmental Crimes
Citing Lack of Enforcement by EPA, Residents "Will Do It Ourselves"
FRISCO, Texas – Citing a lengthy list of unresolved federal violations, citizen groups tired of waiting for the Environmental Protection Agency (EPA) to enforce the law at the Exide lead smelter here are gearing up to do it themselves.
The groups, Frisco Unleaded and Downwinders at Risk, issued notice of intent letters to Exide corporate representatives, the EPA and state environmental officials July 16th. Federal statutes require that plaintiffs issue a 90-day notice to the targeted polluter and federal agencies prior to formally filing the lawsuit for failure to enforce violations of the Clean Water Act, Clean Air Act, and the Resource and Conservation Recovery Act.
The smelter and the City of Frisco reached a settlement on May 31 that requires the 48-year-old facility to cease operations by the end of this year. However, dozens of violations at the smelter date back to 2009, and there have been no fines or clean-up orders issued by either the EPA or the Texas Commission on Environmental Quality (TCEQ). The violations include dumping lead waste into Lewisville Lake Tributary Stewart Creek and burying hazardous waste without a permit.
"There are chronic contamination problems at Exide that still pose a hazard to Frisco residents and property. There's also a long history of law-breaking that the company must be held accountable for," said Colette McCadden, Secretary of Frisco Unleaded, "It's just unfortunate we have to file suit ourselves to make it happen."
In their 17-page Notice letter, the groups state they're acting now "to insure that past environmental violations are addressed, and contamination at Exide's Plant is adequately and fully remediated to eliminate the substantial and imminent threat to public health and the environment resulting from such contamination," as well as to "seek to prevent future environmental violations and insure ongoing actions at Exide's Plant, including any clean up efforts, are conducted in such a way so as to prevent further contamination of the surrounding community."
There are 182 pages of attachments supporting the allegations made in the Notice Letter, including reports from both the EPA and TCEQ inspectors citing the smelter for numerous state and federal violations involving water quality, air quality, and handling and disposal of hazardous wastes.
"We're ecstatic that Exide will be closing its smelter," said Frisco Unleaded Co-Chair Meghan Green. "But as part of the settlement that makes that possible, the City of Frisco is leaving the fate of a Superfund-like site in the middle of our town up to Exide, EPA and TCEQ, - the same entities that allowed things to get so bad in the first place. Our lawsuit is the only way Frisco residents will have any guarantee that things will be done right this time."
In June, the TCEQ missed a deadline to submit a final clean air plan for the smelter before it closes, along with a chance to issue an enforcement order outlining what steps Exide must take to address long-standing violations uncovered by inspectors.
According to McCadden, "Frisco Unleaded and the Downwinders at Risk Education Fund view this lawsuit as an action of last resort after decades of regulatory failure concerning the Exide lead smelter."
"Up to now, the EPA has been alarmingly nonchalant about this outlaw smelter and the public health threat it represents," said Downwinders at Risk Director Jim Schermbeck. "We hope the agency will use our letter as a wake up call and finally enforce the law. We just want them to do their job."
Media should contact Colette McCadden at jocomac95@sbcglobal.netor (469) 222-7604 for more information, interviews and photographs.
About Frisco Unleaded
Frisco Unleaded is an affiliate of Downwinders at Risk that was founded only last August. Both groups are seen as instrumental in changing Frisco city policy from one of accommodation with the smelter last fall, to eventually pursuing a course of action to close it. For more information, visit the group's website at www.friscounleaded.com.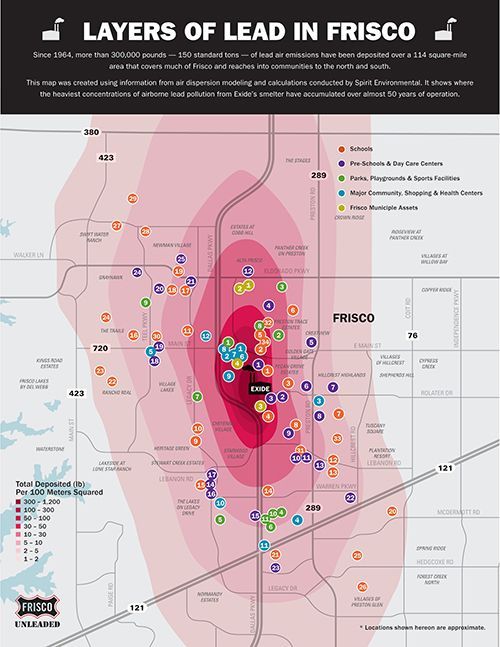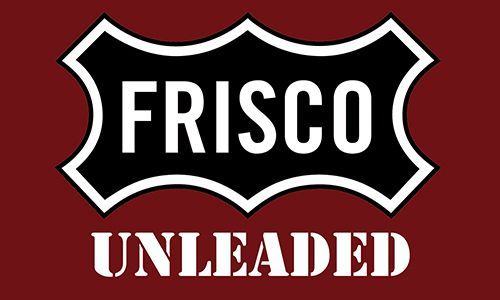 Contact Info: Colette McCadden at jocomac95@sbcglobal.net or (469) 222-7604 for more information, interviews and photographs
Website : Frisco Unleaded