FOUNDATION ANNOUNCES PLANS FOR TURTLE SURVIVAL CENTER
New facility will help save species from extinction
FORT WORTH, Texas – The Turtle Survival Alliance Foundation (TSA) announced today finalized plans to purchase a facility that will house some of the world's most endangered freshwater turtles and tortoises. Located near Charleston, South Carolina, the Turtle Survival Center will maintain living groups, or assurance colonies, of many species facing an uncertain future in the wild.
The TSA will purchase a 50-acre property, with the goal of expanding the existing infrastructure and facilities to create the Turtle Survival Center. The center will house 20 species of freshwater turtles and tortoises ranked "critically endangered" by the International Union for the Conservation of Nature (IUCN). Nine of the 20 species are also on the Turtle Conservation Coalition's list of the World's Most Endangered Tortoises and Freshwater Turtles.
"No group of animals is under greater threat or faces a higher risk of extinction than freshwater turtles and tortoises" said Rick Hudson, TSA President and Chair of the capital campaign for the center. "If the TSA is to fulfill its commitment to zero turtle extinctions, then this center is absolutely essential. The center will focus on species that have little chance of being recovered in nature because of habitat loss and intensive hunting pressures. Some species have undergone such dramatic declines that without intervention their extinction is imminent and managed assurance colonies must be established. The Turtle Survival Center is dedicated to this mission and is grounded in the hope that one day offspring born at this center will repopulate their ancestral habitats."
The TSA is also launching a public Capital Campaign to fund the development of the Turtle Survival Center and its ongoing operations. Further information about the proposed center and the campaign, including campaign partners and supporters, is available at TSA's public website www.turtlesurvival.org.
Founded in 2001, the goal of the Turtle Survival Alliance (TSA) is to prevent the extinction of freshwater turtle and tortoise species and to create effective conservation actions though the development of global living collections and recovery programs. TSA works in many countries, including the United States, India, Myanmar, Bangladesh, Indonesia, Belize, Colombia and Madagascar. TSA works collaboratively with zoos and aquariums, other conservation organizations, universities, governmental organizations and many others dedicated to turtle and tortoise conservation.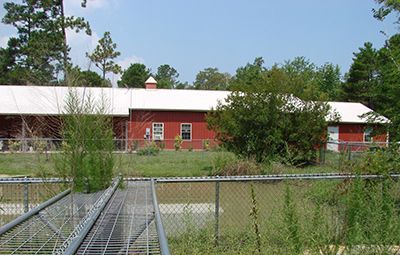 The heart of the Turtle Survival Center, which houses the veterinary clinic, quarantine rooms and other amenities with ponds in the foreground. Photo Credit: Cris Hagen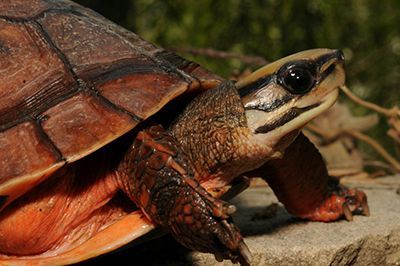 Asian box turtles are the most critically endangered group of turtles in the world with 92% facing extinction in nature. The Golden Coin Box Turtle is one of the eleven existing species of this group that will be housed at the Turtle Survival Center. Photo Credit: Peter Praschag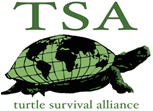 Contact Info: Rick Hudson, Turtle Survival Alliance President
+1 (817) 759-7177 or rhudson@fortworthzoo.org
Scott Davis, Turtle Survival Alliance Executive Director
+1 (512) 826-2219 or scott.davis@turtlesurvival.org
Website : Turtle Survival Alliance