Are Your Really Going to Eat That? Win an iPad and PETA Prizes in a Vegetarian Giveaway
The holidays are coming—and that means most of us will be sitting down to eat with family members who have never given a second thought about digging into meat-laden holiday meals. Perhaps you have given serious thought to going meat-free, but find it hard to resist the family tradition of making an animal carcass the centerpiece on the dining room table.
So vegetarians and vegans often find themselves politely explaining—in some cases, to multiple people at the same table!—why they are not interested in eating animals, whether it's for personal health, the sake of the animals, or the environment.
And since a picture—or a video—is worth a thousand words, PETA and Living Green Magazine are teaming up to giveaway for a chance to win a free iPad, on which you could show your dining companions in full (and even graphic!) detail all of the many reasons to go "vegetan." (Click here for details and to enter.)
The winner could screen Earthlings, the movie that inspired Ellen DeGeneres to go vegan, or Alec Baldwin's seminal factory farming PETA exposé, "Meat Your Meat." Or, if you win second or third prize, you could pop open a DVD or lend them one of your new books—it's up to you!
The promotion is a collaborative effort between both organizations to spread the word about the true impact of eating meat, and the health benefits of eating vegetarian and vegan.
Enter to win between November 5-20 at http://livinggreenmag.com/peta-ipad-giveaway/. If you're lucky, the next time Uncle Jim says, "I bet you can't give me one good reason why we shouldn't eat turkey at Thanksgiving," you'll be able to reply, "I won't just tell you—I'll show you!"
The prizes include:
Grand Prize – Apple iPad 2 tablet, and the following PETA materials: Earthlings, Paul McCartney's "Glass Walls", Alec Baldwin's "Meet Your Meat", "Chew On This", Casey Affleck's dairy exposé, "Never Be Silent", "Silent Scream", I Am An Animal, The Compassionate Cook, PETA Practical Guide to Animal Rights, The Kind Die, "Be Nice to Bunnies" app
Second Prize – A PETA swag tote bag filled with the following: Animal Times, PETA's magazine, "I Am Not a Nugget" hoodie and Animal Liberation T-shirt, White tundra hat, Mutts Rule Mug and Stainless Steel PETA Logo Water Bottle, The Compassionate Cook, The PETA Practical Guide to Animal Rights, and One Can Make a Difference, Humane mousetrap, PETA Vegan Lip Balm
Third Prize – A DVD pack from PETA that includes: Earthlings, "Glass Walls", "Meet Your Meat", I Am an Animal
PETA, the largest animal rights organization in the world, focuses its attention on the four areas in which the largest numbers of animals suffer the most intensely for the longest periods of time: on factory farms, in laboratories, in the clothing trade, and in the entertainment industry. The organization also works on a variety of other issues, including the cruel killing of beavers, birds, and other "pests" as well as cruelty to domesticated animals. PETA works through public education, cruelty investigations, research, animal rescue, legislation, special events, celebrity involvement, and protest campaigns.
Living Green Magazine is an online publication that informs and educates readers on a range of environmental and lifestyle issues. We balance news stories with articles that highlight nonprofit causes and provide sustainable solutions for individuals, families, businesses, and communities. Our readers come in all shades of green, and want to create a healthy environment for themselves and others.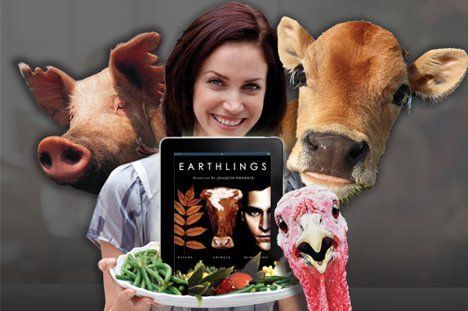 Contact Info:
Website : Living Green Magazine