President Obama's Ocean Legacy Continues to Grow as NOAA Proposes Expanding Marine Protected Areas off California
WASHINGTON, DC – On December 20, 2012, the Obama Administration's National Oceanic and Atmospheric Administration (NOAA) and several members of Congress announced a process to more than double the size of two national marine sanctuaries--Gulf of the Farallones and Cordell Bank--off the coast of north-central California. Senator Barbara Boxer, D (CA) and retiring Congresswoman Lynn Woolsey, D (CA-6), who have worked for years to preserve this stretch of California's between Bodega Bay and Pt. Arena, joined with the Obama Administration in making the announcement.
The proposed expansion will start an 18 month process to increase the Gulf of the Farallones and Cordell Bank National Marine Sanctuaries from approximately 1,350 nautical square miles to approximately 3,200 square nautical miles. This expansion will protect wildlife and unique ocean ecosystems that boost local economies bringing thousands of jobs to California. The expansion area hosts one of the world's largest concentration of blue whales, the largest concentration of breeding seabirds in the continental USA, and one of the world's largest coastal upwellings. This upwelling brings cold nutrient-rich water to the surface and produces immense amounts of food for fishes, seabirds, marine mammals and people.
Dr. Lance Morgan, President of the Marine Conservation Institute and Chair of the Cordell Bank Sanctuary Advisory Council who lives in Sonoma County, said, "Expanding these sanctuaries to protect more ocean from oil spills, pollution and other threats has been the dream of marine scientists, local citizens, many businesses and elected local government officials for years. We applaud President Obama and NOAA for taking this initial step to make that happen. And we thank our members of Congress for working so effectively to make that come true, especially Congresswoman Lynn Woolsey, who retires as a 'Protector of the Coast' after Congress ends this year."
During NOAA's evaluation process, beach-goers, boaters, fishermen, whale-watchers, local businesses, chambers of commerce and state and local government officials will express their opinions about the best ways for the expansion to succeed. This proposed expansion has been the subject of legislation in the last three Congresses. Indeed, at one point the expansion measure passed the House and was poised to go to the floor of the Senate but Congress adjourned. When the legislation (HR. 192 and S.172 in the current Congress) was discussed in past Congressional hearings, almost all testimony from the general public, commercial fishermen, business interests and state and local officials strongly supported the expansion because it would both protect the ocean and local fishing and businesses dependent on tourism.
Dr. Morgan continued, "This is a victory for us all, for marine life, conservationists and businesses along our beautiful California coast. Government statistics from 2010 show that the ocean economy of the counties (Marin, Sonoma and Mendocino) bordering the proposed expansion area provided over 15,000 jobs, $350 million in wages and $700 million in GDP from coastal tourism, fishing and other marine activities. The proposed expansion is clearly a win-win for the environment and the American people."
"We applaud President Obama and NOAA for their continuing efforts to preserve our oceans with new marine protected areas," said Morgan.
About Marine Conservation Institute
The Marine Conservation Institute is a nonprofit, science-based organization dedicated to saving wild ocean places, for us and future generations.
www.marine-conservation.org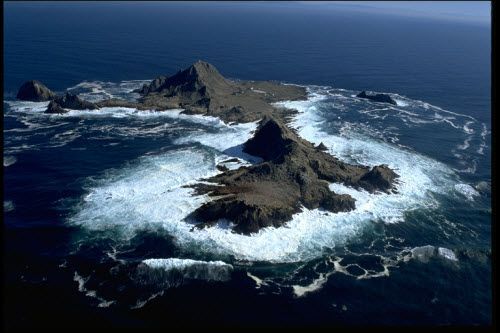 Gulf of Farallones Islands
Source: NOAA, Office of National Marine Sanctuaries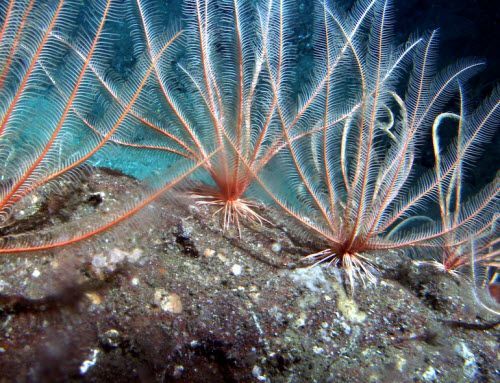 Inhabitant of Cordell Banks Sanctuary
Source: NOAA, Office of National Marine Sanctuaries
NOAA Coastal Services Center, Oceans Jobs Snapshots for Marin, Sonoma and Mendocino Counties. Ocean related businesses are: tourism and recreation, ship and boat building, living resources (fishing), marine transportation and construction, offshore mineral extraction. Data for 2010. Data accessed 12/20/12 at: http://www.csc.noaa.gov/digitalcoast/tools/snapshots
Contact Info: Dr. Lance Morgan, President
707-217-8242 cell
Lance.morgan@marine-conservation.org

Website : Marine Conservation Institute