Uniting to Save the Planet
Conservation, Aid and Development Just Got Easier - NGOs and Academic Institutions Connect to Combat Global Challenges
In response to the unprecedented environmental and social challenges our planet is facing, one website has drawn wisdom from the natural world in an attempt to assist the people and organisations dedicated to its protection and sustainable development.
Healthy systems in nature are diverse, with productive interspecies relationships forming the glue that binds ecosystems together. Yet, while many of our global problems are interconnected, until now there has been no definitive mechanism that empowers conservation, aid and development organisations to tackle them collectively.
To fill this need a website has been created that takes online social networking to a whole new level, harnessing its power for the conservation and sustainable development sector, NGOpolis.com
Isolated Heroes
An enormous group, these organisations and institutions have already collected much significant data, and learnt many valuable lessons about what works and what doesn't. And yet without a global platform for daily communication between this scattered collective, this information is not necessarily being 'put together' effectively, and resources are being wasted while people consistently 'reinvent the wheel' as they seek solutions on the ground.
And in the business of saving the world, more so than in any other, time and money are limited.
To make matters worse, the working environment for these people is usually tough; front line efforts are largely undertaken in remote parts of underdeveloped countries. Field based work means that rudimentary infrastructure is often lacking; access to communications technologies such as the internet can be a frustrating luxury in places where even electricity and running water cannot be taken for granted. So, time spent online is at a premium under these circumstances and yet the value of finding the most up-to-date information and supportive organisations cannot be underestimated.
Interconnected world
Our societies also function very much like the ecosystems that support us, which means that effectively dealing with global issues related to the nature conservation and sustainable development, requires a holistic, integrated, systems-based approach, and extensive cooperation between appropriate organisations and institutions.
However, in practice, these organisations are often highly specialised, concentrating on only one species, ecosystem, or issue area. And yet, as knowledge emerges about the relationships between species, about the vital connections that bind ecosystems together, our efforts to preserve and restore them become more successful.
Scientists working in Palmyra Atoll in the Pacific recently discovered that planting non-native palm trees was having an adverse effect on Manta populations. Fewer native coastal trees meant fewer birds coming in to roost. Fewer birds meant fewer bird droppings, and fewer droppings meant less plankton in the water; plankton blooms which attract Manta rays to the area to feed and breed.
This is information that could benefit the work of many: botanists, marine biologists and conservationists, as well as people working in eco-tourism, fisheries management, and engineers working on coastal erosion to name but a few.
It is hoped that via NGOpolis, this community will be able to function as a cohesive whole, a unified movement that can operate in much the same way as a healthy ecosystem, in which each element supports every other.
The Support Network
NGOpolis.com has been designed as an easy-to-use, easy-to-load, one-stop internet resource that enables nature conservation and development professionals educators, scientists, academics, and students to find relevant peers and information in a few minutes, to communicate instantly and in real time, to pool data and manage collective data tables, upload and download files, bookmark important websites, hold discussions, create groups for organisations or issue areas, and access the latest news and updates from the most relevant sources. The entire site can be translated into any language, and privacy settings can be determined for every piece of content users load.
Responding to a need
NGOpolis was inspired by the experience of working in the field in Egypt, Indonesia, and Madagascar on a variety of grassroots projects. Alice Grainger, the project's founder, decided to address one of the frustrations of working in remote areas.
"I found field based work to be extremely rewarding, but every project seemed to be hampered by similar issues: lack of available funding, lack of cooperation with other organizations or institutions, competition for resources, the list goes on.
And yet I knew that funding was available it was simply a matter of sourcing it, that there were organizations and individuals around the world who were ready to cooperate and support our work, and that other people and projects had faced similar challenges and had already found the solutions we were still trying to work out.
Yet, with limited access to extremely slow internet connections, finding these people, organizations, and information was difficult if not impossible and we were left 'reinventing the wheel', or relying on happenstance to stumble across information that would give our project the boost it needed.
I just kept wishing there was one site I could go to that would load relatively quickly, and that would open the door to the kind of information and support that we needed; something that could inform our work, TODAY."
NGOpolis is brand new, and still in the beta version. Yet Ms. Grainger has some big plans about where the site could go and what it could become, but she will need to raise some funding first.
"This is a personal initiative set up with limited capital. Yet despite the size of its budget, I am hopeful that (as it is responding to a clear need), NGOpolis will soon have positioned itself at the centre of the conservation, aid and development community, as a comprehensive conduit of information, and a living online database of all NGOs and academic institutions in the sector.
The user base is growing by the minute, and feedback has been incredible, so I am very positive that I will be able to keep developing and improving the service, in response to the requirements of its users"
Taking a lead from nature, guided by the wisdom of healthy ecosystems in which there is strength in diversity and cooperation, NGOpolis is poised to provide cutting-edge support for international conservation and development efforts in an increasingly globalised world.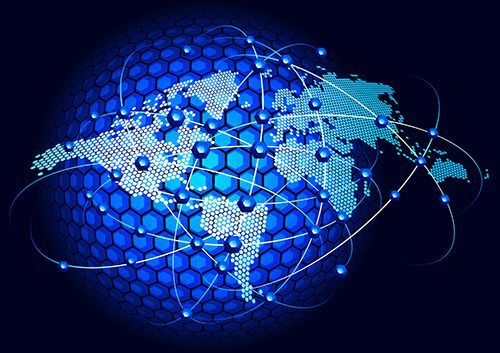 Contact Info: Alice Grainger at alice@ngopolis.com
Website : NGOpolis.com