European Biomass Conference and Exhibition 2013
03-07 June 2013 Bella Center, Copenhagen, Denmark
The detailed Conference Programme for the 21st European Biomass Conference and Exhibition, taking place from 3 to 7 June 2013 at Bella Center, Copenhagen, Denmark, has been published online.
Following the review of the 900 abstracts received from 65 nations applying for presentation, the International Scientific Committee under the coordination of the European Commission Joint Research Centre, made up of more than 140 leading experts from the global biomass community, has composed the programme of this trend setting Biomass Conference which now comprises:
-70 sessions that cover all aspects of biomass
-19 sessions on Research and Demonstration on Conversion Technologies for Energy and Chemicals and 12 sessions on Biomass Resources
-270 plenary and oral presentations and more than 500 visual presentations
-5 Keynote Presentations, in which high ranking speakers from international research facilities and from the global biomass industry give an overview and outlook on the latest technologies and future challenges of biomass
-An oral session on the environmental impact of greenhouse gases from bioenergy systems that has been structured with more time arranged for a depth discussion

Take advantage of the Early Bird Conference Registration until 15 April 2013 and register in advance to benefit from lower registration fees.
Background of the European Biomass Conference and Exhibition

Held in different countries annually, the European Biomass Conference and Exhibition (EU BC&E) successfully combines a highly renowned international Scientific Conference with an Industry Exhibition. It has been running for over 30 years thus rightfully gaining its status among the worlds most influential events in the biomass sector.The event aims at ancouraging an international exchange of experience on scientific research, development and policy, manufacturing and installation and to be a showcase for the latest technologies. It will bring together a network of international bioenergy experts with expertise in each and every biomass sector.
It provides an high-level scientific programme and parallel events which attract participants from a wide ranging background: Researchers, engineers, technologists, standards organisations, financing institutions and policy and decision makers. Such a global exchange platform of current knowledge in turn attracts industrial exhibitors, making the conference events a significant tool for technology transfer and innovation.






Institutional Support

Coordination of the Technical
Programme: European Commission
DG Joint Research Centre
Organized by with the international support of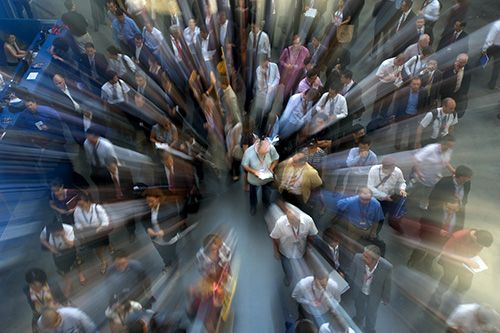 Contact Info: www.conference-biomass.com
Website : European Biomass Conference and Exhibition 2013