United Nations Environment Programme Improves Caribbean Marine Protected Areas
Montecristi, Dominican Republic - Senior marine resource professionals from the Bahamas, Belize, Bonaire, Columbia, the Dominican Republic, Grenada, Mexico and St. Lucia are gathering to improve marine protected areas (MPAs) across the Wider Caribbean. The weeklong event is launching the first ever Caribbean Marine Protected Area Managers (CaMPAM) 'Mentor and Peer Exchange Program' for marine resource managers and scientists working in the region. Organized by the United Nations Caribbean Environment Programme (UNEP-CEP), the effort is financed by the Italian Ministry of Foreign Affairs to develop national networks of effectively managed MPAs across the Caribbean.
According to Alessandra Vanzella-Khouri, Senior Program Officer at UNEP-CEP, "MPAs are proven tools that protect the ecosystem services which local communities across the Caribbean are dependent upon, such as food, coastal protection from storms and the natural beauty that drives tourism visitation."
"Significant progress has been made in recent years through the establishment of a growing number of MPAs in the region," adds Ms. Khouri. "Yet many of these sites struggle to build management capacity, acquire and train staff, and secure widespread public support for the sustainable use and conservation of marine resources. CaMPAM has been addressing these challenges since 1997 through information sharing and communication, collaboration and technical assistance."
Globally, the evolution of effectively managed MPAs remains a slow process. CaMPAM stands out as an exceptional example of progress among a social network of marine resource professionals, though many challenges lie ahead for building effective, ecologically resilient and socially equitable MPA networks in the region. The mentor program will improve the professional capacities of managers from across the Wider Caribbean by responding to emerging training, capacity and technical assistance needs, particularly those faced by Caribbean countries.
"MPA managers face many difficult challenges," says Dr. Georgina Bustamante, Coordinator of CaMPAM. She adds, "The mentor program is a welcome addition to the suite of CaMPAM tools that facilitate information exchange, provide professional development opportunities for new managers and foster dissemination of important lessons learned." The initiative represents a kind of graduate program of the 'Training of Trainers Course on Marine Protected Area Management,' CaMPAM's flagship training that started in 1999 and has since enhanced professional development for hundreds of MPA managers across the Caribbean.
Contact/additional information
To learn more about the CaMPAM Mentor and Peer Exchange Program, please contact:
Rich Wilson, Coordinator (on behalf of CaMPAM), rich@seatoneconsulting.com
Additional information on CaMPAM's programmes in the Wider Caribbean:
http://campam.gcfi.org/campam.php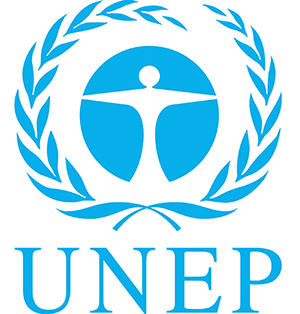 Contact Info: Rich Wilson, Coordinator (on behalf of CaMPAM), rich@seatoneconsulting.com
Website : UNEP