Record number of Jamaican Iguanas released as part of ongoing recovery program.
World's 'most endangered lizard' making remarkable comeback. Efforts could be futile if charcoal burning continues to destroy iguana's dry forest habitat.
FORT WORTH, TX - The International Iguana Foundation (IIF) today announced the release of a record 52 Jamaican Iguanas (Cyclura collei) in April. This brings the total number of iguanas to 226 that have been reintroduced to their native Hellshire Hills since 1996 as part of a recovery program aimed at restoring this species in the remnant dry forests of southern Jamaica.
At one time considered 'the most endangered lizard in the world' the Jamaican Iguana has been the subject of intensive conservation and recovery efforts and is making a strong comeback. Feared extinct for nearly half a century, the Jamaican Iguana was rediscovered in 1990 when a pig hunter's dog caught an adult male, the first specimen seen alive since the 1940s. A remnant population still clings to existence in the remote rugged limestone forests of the Hellshire Hills in southeast Jamaica. Though hunted extensively in historic times, the introduced Indian Mongoose poses the greatest threat to their continued survival by taking a high percentage of eggs and young iguanas, resulting in an aging adult population. However this trend has been reversed through a head-start and release program that has increased the number of nesting females by five-fold – from eight to 40 – since the early 1990s. The head-starting program is based at Kingston's Hope Zoo.
In previous years from 15-20 iguanas were cleared for release, but in 2007 the number of hatchlings collected was increased from 20 to 40, with plans to release that number every year after ~five years of head-starting. The new strategy worked, and with improved nutrition and animal care at the newly revitalized Hope Zoo, a record 52 iguanas were deemed ready to "go home" following extensive pre-release health screen assessments.
According to Rick Hudson, Executive Director of the International Iguana Foundation: "This was an historic occasion for a number of reasons, not only due to the high number of released iguanas, but because we finally reached a goal that we set six years ago, that is to both double the number that are collected for head-starting and released each year. We are right on target!"
The Jamaican Iguana Recovery Program is considered one of the leading conservation success stories of modern times, and is a collaborative effort between the local Jamaican Iguana Recovery Group, based in the Department of Life Sciences at The University of West Indies, Mona, the IIF, the Fort Worth Zoo, and San Diego Zoo Global.
"This is historic indeed," says Dr. Byron Wilson, director of the Jamaican Iguana Recovery Group. "We have now gone from the days of essentially never seeing iguanas, even in the core area, to seeing them regularly, as though they are the prominent feature of the environment that they should be. But in sad juxtaposition to the successes in recovering this remnant population, progress on habitat protection has been effectively absent. Despite its 'protected' status, the remaining primary forests of Hellshire are being cut down daily to feed the charcoal industry. Current projections would suggest that the iguana's habitat could be completely destroyed in the next few decades, so saving the iguana's last stronghold remains that seminal but elusive conservation objective."
http://www.thepetitionsite.com/792/917/324/save-rare-iguana-and-ancient-forest-in-jamaicas-hellshire-hills/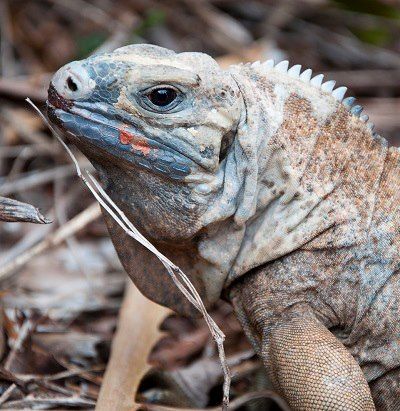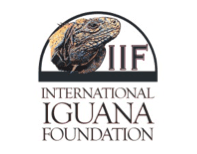 Contact Info: RICK HUDSON: (817) 343-7380; rhudson@fortworthzoo.org
BYRON WILSON: byron.wilson@uwimona.edu.jm
Website : International Iguana Foundation