US Strong Launches New Jersey Efforts
Campaign Works for Extreme Weather Relief & Protection
Bradley Beach, NJ - US Strong has launched a New Jersey campaign to generate support for extreme weather relief and protection. The campaign is working to build support for a national "Extreme Weather Relief and Protection Fund"—a dedicated fund that can be accessed by vulnerable communities to prepare for extreme weather, and used for relief from extreme weather disasters. The campaign will be organizing across the state and areas particularly hard hit by Superstorm Sandy.
" We can't afford to be left unprepared for a Superstorm like Sandy ever again. We need real protections and relief set-up now to protect our communities," said Lauren Townsend, director of the NJ campaign after the launch of the campaign's new website. "Protecting our communities from the next storm will save money and, more importantly, save lives." The US Strong website can be found at www.USStrong.us
In the last 5 years, New Jersey has been inundated by 6 major storms causing billions in damage and harming the economy. Effective measures exist today to protect our homes, businesses and communities from future disasters. Prevention is less costly, creates good jobs, and saves lives. Recent studies prove that for every $1 dollar spent to prevent devastation from storms, saves $9 of clean up and recovery costs.
"We need to prepare for the next storm—so we never have to suffer devastation like Sandy ever again. We need protection for our families, businesses, communities, and environment from the impacts of sea level rise and extreme weather," said US Strong supporter Marilyn Schlossbach - restauranteur/proprietor of The Langosta Lounge in Asbury Park and The Labrador Lounge in Normandy Beach.
This spring and summer has already seen extreme weather events. Drought is hurting crops and businesses across the much of the country, forest fires are happening in the west, and hurricane season has started again. Experts have made it clear that we need to prepare for extreme weather, including more frequent and severe storms in the future.
About US Strong: US Strong is a campaign that is engaging homeowners, renters, first responders, faith leaders, businesses, and community leaders to build support for common-sense responses and protective measures to respond to sea level rise, storm surge and climate change. An Extreme Weather Relief and Protection Fund should not be funded by increased property, business, or income taxes. Instead, there should be a financial cost to putting more carbon pollution into the atmosphere that is fueling more extreme weather. For more information: www.USStrong.us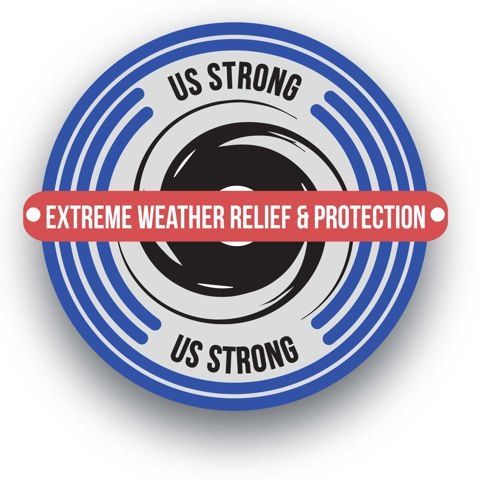 Contact Info: Lauren Townsend 732-774-4197 (w) 215-939-7621 (c)
Sam Boykin 917-447-2657
Website : Us Strong