VIDEO: New Documentary Tells the Story of Seeds Under Threat

Seed:The Untold Story - A Collective Eye Films Production
Directed by Taggart Siegel and Jon Betz
Executive Producer: Marisa Tomei
November 19, 2013
PORTLAND, OR
Coming Soon: SEED: The Untold Story. To survive on earth, we need air, water, soil, and seeds.

SEED: The Untold Story, Executive Produced by Academy-Award Winning Actress Marisa Tomei is the third film in a trilogy from the creators of Queen of the Sun (2010) and The Real Dirt on Farmer John (2005). SEED features Jane Goodall, Vandana Shiva, Winona LaDuke, Gary Paul Nabhan, Raj Patel and more.

Collective Eye Films has just launched a Kickstarter campaign to complete SEED by Spring 2014.
SEED: The Untold Story unearths the dramatic story of seeds and the global struggle to preserve them. "The very diversity in our seed stocks, of the plants we depend on to stave off hunger, are is as endangered as a Panda or a Golden Eagle, or a Polar Bear right now." Says Gary Paul Nabhan, featured in the film.
Watch the Kickstarter Video Trailer!
Marisa Tomei, Academy-Award winning actress and advocate for real food recently joined SEED as Executive Producer. "After seeing Queen of the Sun, I fell in love with the bees. When I heard that Taggart and Jon were making another film about seed, I called them, and said how can I help."
SEED: The Untold Story, a feature-length documentary film, tells the harrowing and heartening story of humans' 12,000-year relationship with seeds. As many irreplaceable seeds are nearing extinction, SEED unveils a David and Goliath battle for their future. The film follows an absorbing journey into "doomsday" seed vaults, the colorful dedication of seed savers, and the world of indigenous tribes, who strive to protect our sacred seed ancestry. SEED celebrates the mystery, power and essential nature of seeds. Entertaining and engaging, SEED will ignite the imagination of audiences, inspiring them to be part of a brave new movement dedicated to safeguarding our world's sustainable future.
Through the filmmakers unique way of funding this film, largely through Kickstarter, they have been more public, building together a vast community around the film to start creating a dialogue. Says Jon Betz, who is directing the film with Taggart Siegel.
"The seed issue is changing every day, and from research to funding, our community and our audience has been a very key part of creating the story for SEED."
SEED is on Kickstarter, Facebook, and Twitter.
94% of our seed diversity has disappeared in the last century, and we are now at a major turning point.
Seeds are in the hands of few. 10 companies control 73% of the global seed market.
To counter this, a growing movement are creating community seed banks, and networks to restore ancient, heirloom varieties. (SEE Native Seeds/SEARCH, Seed Savers Exchange, Baker Creek Heirloom Seeds, Navdanya)
Seeds hold possible solutions to get us through climate change. By losing seed diversity, we lose the ability to adapt to these changes.
Concern about GMOs is growing fast. The GMO labelling laws in both California and Washington had 49% in favor to 51% against GMO labeling. There is a booming discussion about GMO seed and foods right now.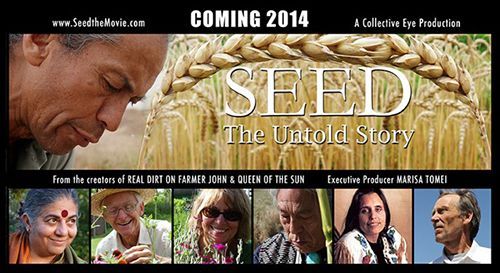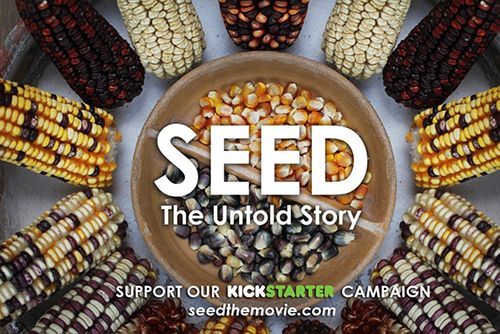 Contact Info: seedteam@collectiveeye.org
Website : Collective Eye Films