Indiegogo Campaign Hopes to Bring Climate Change Message to New Audience Through Play, "Extreme Whether"
"We know we cannot save the Earth until we change the stories people tell." – Playwright Karen Malpede
Today, Theater Three Collaborative (TTC), known for its risk-taking plays on today's headlines, announced that it has launched an Indiegogo campaign that hopes to raise $20,000 to put on a full production of its newest play, an eco-drama about climate change, Extreme Whether, @ Theater for the New City in NYC in March 2014.
The play, by Karen Malpede, is set in upstate New York during the record hot summers of 2004 and 2012. It pits brother against sister in a bitter debate about the future of the planet. In one corner is John Bjornson, a composite of famous climatologists. In the other is his twin sister, Jeanne, an energy spokeswoman married to a fossil fuel lobbyist. Fighting against fracking are an elderly environmentalist, and a young activist.
Four-time Obie-award winner George Bartenieff, Artistic Director of Theater Three Collaborative, and an original founder of Theater for the New City, will be featured as the environmentalist, along with Di Zhu and Alex Tavis, who were featured in last year's acclaimed "Another Life" which closed in London this past summer. TV's The Good Wife actor Zach Grenier, Tony winner, Kathleen Chalfant, and multiple Obie winner Joan MacIntosh have joined the TTC company to take part in four highly applauded readings of the play held in New York City.
"We need to tell new stories about climate change that engage hearts and minds and we think, in this regard, Extreme Whether may be our most important play yet," said Malpede.
James Hansen, foremost American Climate Scientist who told Congress in 1988 Global Warming had begun, speaking after a reading, said, "This play certainly resonates with me. Lots of Good Stuff. Would be good if more people could see it."
Dr. Jennifer Francis, leading Arctic ice scientist, speaking to the audience after The Cherry Lane Theatre reading, said, "I just want to compliment Karen on portraying this complexity of the climate system and weaving it in with all the complexity of human nature. The way that she's talked about what's happening with the scientists and trying to get the message out, I think she's done it masterfully. I was completely enraptured. I truly hope that that this play is produced. I was hoping that Steven Spielberg might have been in the audience because I see it on the big screen."
Environmental activists Paul Mayer, founder of Interfaith Moral Action on Climate, and writer David Swanson, have lauded the play, calling it "brilliant".
In addition, every TTC production combines the performance with a "Festival of Conscience," in which major writers, activists and experts in the field dialogue with the audience. Both Francis and Hansen have already taken part in the Festival of Conscience after Extreme Whether's readings.
The Extreme Whether Indiegogo campaign includes premiums for each level of giving, ranging from tickets to the play to Sniffley the frog umbrellas (Sniffley is a character in the play), to a tour of Parsons-Meares Costumes, one of New York's major costume shops. Parson-Meares has designed costumes for all TTC productions since 1995, and builds costumes for Spider Man, Cinderella and other major Broadway shows. There is also an option for a home-cooked meal by the playwright.
"We've already been asked if we are going to tour the play, or turn it into a film. If we reach our financial goal, all is possible," said Malpede.
About Theater Three Collaborative: Since its inception in 1995, TTC has been creating, developing and producing poetic, character-driven plays on crucial topics of the day. TTC has been the recipient of a Village Voice Obie for its production in 2001 of "I Will Bear Witness," which then toured for the next three years in the US and Europe. TTC was founded by the late Lee Nagrin, George Bartenieff and Karen Malpede to produce The Beekeeper's Daughter, which is soon to become a motion picture. TTC also creates and hosts Festivals of Conscience, talks and talkbacks with public intellectuals, activists and specialists in the field of the play.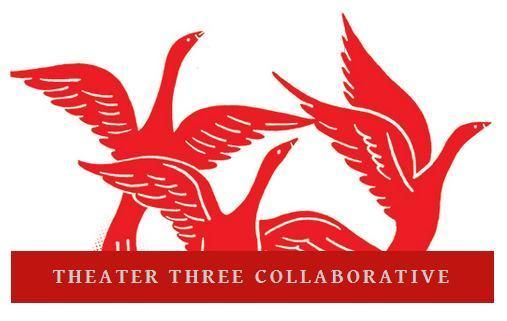 Contact Info: Sonya Landau, Linda Cronin-Gross, LCG Communications:
sonya@lcgcommunications.com; linda@lcgcommunications.com ; 718.853.5568
Website : Theater Three Collaborative