U.S. Fish and Wildlife Service Successfully Removes Shipwrecks that were Destroying Coral Reefs in the Pacific Remote Islands Marine National Monument; Marine Conservation Institute Helped Secure Funding for the Project
Coral Reef Restoration Can Now Begin at Palmyra Atoll and Kingman Reef
Washington, DC—January 31, 2014—On January 16, 2014, a 16-person crew completed the removal of three sunken wrecks that plagued the coral reefs of the Pacific Remote Island Marine National Monument for over a decade. Nearly one million pounds of iron and other material were removed from the wreckage sites at Kingman Reef and Palmyra Atoll National Wildlife Refuges inside the Marine National Monument in a 79-day operation.
The three shipwrecks included a 121-foot Taiwanese fishing vessel and an 85-foot pontoon barge wreck, both at Palmyra Atoll, and a third ship of unknown origin on Kingman Reef. Iron leaching from these vessels was largely responsible for causing the growth of hundreds of acres of corallimorph – a seafloor organism that smothers the coral and destroys the related ecosystems – at Palmyra and green algae at Kingman. Rusting iron from these ships increased the nutrient content in the water and stimulated corallimorph and algal growth, shifting the previously healthy reef to a 'black reef'' ecosystem.
"Protecting our ocean's most pristine reefs is a necessity in this time of global ocean change," said Dr. Lance Morgan, president of Marine Conservation Institute. "Creating marine reserves is critical, and ensuring that those areas are both protected and, when necessary, restored is equally vital. Furthermore, if strong safeguards had been in place with well-funded enforcement programs, the expense of these difficult clean-ups may have been avoided."
The crew battled inclement weather and high swells for the duration of the operation and worked more than 12 hours-a-day for 79 days.
"This is a real conservation achievement that could not have been completed without the hard work and dedication of many people," said Susan White, Monument Superintendent and Refuge Project Leader, "I'm proud to be a part of this agency and of the work we're able to do for marine conservation with our partners, such as the Marine Conservation Institute."
Marine Conservation Institute staff in Washington DC undertook a four-year advocacy effort to get monies allocated for the removal. "We are grateful that leaders in the Fish and Wildlife Service finally found a way to budget in the salvage operation," said Dr. Morgan. "There are many needs in the National Refuge System, and the Fish and Wildlife Service rightly determined this one was important to fund, even though their budget has been cut in recent years." After the monument was established by President Bush in early 2009, Marine Conservation Institute initiated dialogue with Interior officials, Fish and Wildlife Service leaders and members of Congress about the need to stop the damage the wrecks were causing to these relatively pristine coral reefs.
"The shipwrecks at Palmyra Atoll and Kingman Reef clearly have had cascading negative impacts on the reef ecosystems," said Russell Moffitt, a conservation analyst with Marine Conservation Institute who has visited the wrecks. "Marine Conservation Institute is passionate about recovering and maintaining the biodiversity of the world's oceans. Cleaning up these shipwrecks is a great example of how we are helping to recover biodiversity in these areas."
In October 2013, Marine Conservation Institute initiated the Global Ocean Refuge System (GLORES, pronounced glôr-ees), a strategic, science-based way to safeguard marine ecosystems on a global scale. GLORES is designed to catalyze strong protection for at least 20% of the ecosystems in each marine biogeographic region by 2030, enough to avert mass extinction. For more information on GLORES, please go to: www.globaloceanrefuge.org
About Marine Conservation Institute
Marine Conservation Institute is a team of highly-experienced marine scientists and environmental-policy advocates dedicated to saving ocean life for us and future generations. The organization's goal is to help the world create an urgently-needed worldwide system of strongly protected areas—the Global Ocean Refuge System (GLORES)—a strategic, cost-effective way to ensure the future diversity and abundance of marine life. Founded in 1996, Marine Conservation Institute is a U.S.-based nonprofit organization with offices in Seattle, near San Francisco and in Washington DC. For more information, please go to: www.marine-conservation.org
###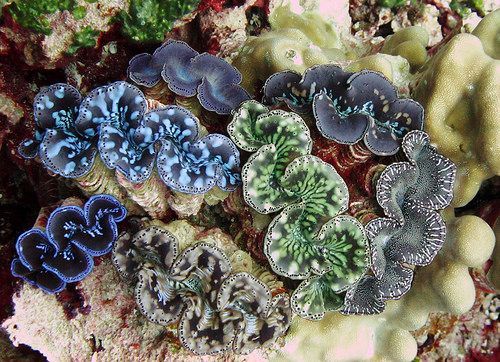 http://www.flickr.com/photos/usfwspacific/12197415505/in/set-72157624689794193
Caption: Both Palmyra Atoll and Kingman Reef National Wildlife Refuge are home to incredible coral reefs and rare giant clams.
Photo credit: Amanda Pollock / USFWS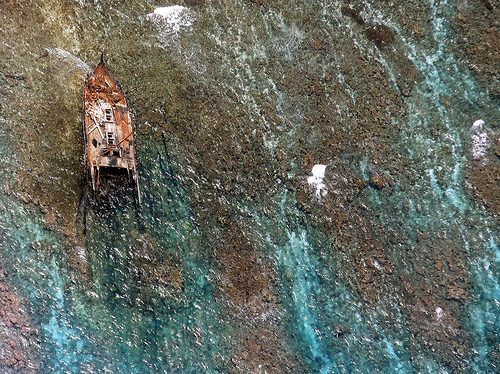 http://www.flickr.com/photos/usfwspacific/12197414415/in/set-72157640266391895
Caption: The bow of the teak fishing vessel wrecked on Kingman Reef National Wildlife Refuge. The iron that leached into the environment from the shipwreck has encouraged the growth of an invasive filamentous green algae, suffocating the surrounding reef.
Photo Credit: Jim Maragos/USFWS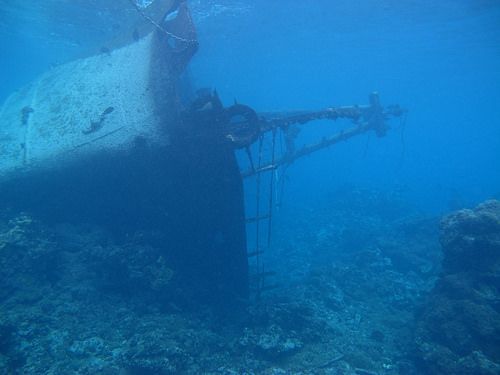 http://www.flickr.com/photos/usfwspacific/12197724146/in/set-72157624689794193Caption: The 121-foot F/V Hui Feng No.1 grounded on the reef and lying on her side at the Palmyra Atoll National Wildlife RefugePhoto credit: Susan White/USFWS
For photos of the reef restoration/shipwreck removal operations:
http://www.flickr.com/photos/usfwspacific
For more information on Palmyra Atoll Refuge: http://www.fws.gov/refuge/palmyra_atoll/
For more information on Kingman Reef Refuge: http://www.fws.gov/refuge/kingman_reef/

Contact Info: William Chandler
Marine Conservation Institute
email: William.Chandler@marine-conservation.org
office: 703-426-1312
mobile: 703-851-9931 cell

Gaby Adam
By the Sea Communications
email:Â  gaby@bytheseacommunications.com
mobile: 206-931-5942
Website : Marine Conservation Institute