SOUTHERN OREGON COMMUNITY EMPLOYS CREATIVITY IN AN ATTEMPT TO HALT CLEARCUT
Non-profit Produces Short Documentary to Bring Awareness to Important Environmental Issue
Little Applegate Valley, OR:
Speak for the Trees is a 501 (c) (3) non-profit organization committed to stopping deforestation in Southern Oregon. Founded in 2012, the group has focused its efforts to be "dedicated to rescuing timberlands...one watershed at a time." Today, it has been reported the organization has released a self- titled short documentary aimed at bringing awareness to the issue of environmental violations in the logging industry in Oregon.
In June 2012, after a local logging operation was found guilty of multiple environmental violations as outlined in the Oregon Forest Practices Act, Speak for the Trees, along with the help of government agencies, brought a halt to the operation.
Born out of their desire to further protect the land under threat of irresponsible forestry practices, the non-profit set their sights on the purchase of an area of land which is to be set aside as a preserve. The group was able to option the right to purchase the 110 acres under threat until this May. With over 300 new donations, they have now raised a total of $59,043 toward the $156,000 goal.
Lydia Doleman, one of the founding members of the organization has said, "We knew we weren't reaching a large enough audience up to this point and time was becoming a factor. With our May deadline quickly approaching, we believed our decision to make a short documentary about the situation might better highlight the issue at hand in a creative way and so far, we've seen a huge response. With the film, and the help of the local community, our reach now has the potential of becoming global."
Matt Ramsey, another Speak for the Trees member adds, "Through crowd funding, live music events, fundraising events, and now this short documentary, we are getting closer to being able to create the wildland preserve that we set out to protect. We still have a long way to go and hopefully this film will be the silver bullet that we need."
The documentary may be viewed and donations can be made at http://www.speakforthetreesoregon.org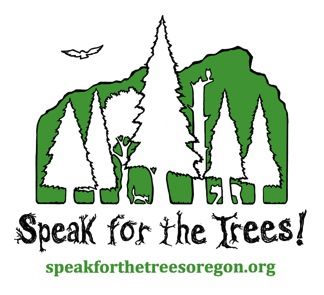 Contact Info: Dean Hawn
Media Relations
Speak For the Trees (501(c) (3)
323-333-4761
deanhawn@hotmail.com

Website : Speak for the Trees