Global initiative to boost awareness of forest issues through journalism, big data analysis
MENLO PARK, CALIFORNIA -- Mongabay is pleased to announce the launch of the Global Forest Reporting Network. The program aims to improve land use practices by increasing awareness of and transparency around forest-related issues around the world through high-quality, data-driven reporting.
Deforestation is a major problem worldwide. Brazil, Indonesia, and Malaysia are perhaps most famous for their high rates of forest loss, but deforestation is happening at high rates in many countries. Globally, nearly 50,000 hectares of forest disappear every single day, most of this in the tropics. The impact of forest loss is already being felt around the world; for instance, the increased incidence of drought and fire in some parts of the Amazon basin is due in large part to deforestation of the region, while the haze that plagues Southeast Asia on a periodic basis is a direct result of land clearing and degradation of peat forests.
The media has huge influence in shaping events, but few organizations cover deforestation and other forest-related issues in much depth. Mongabay seeks to fill this crucial gap by expanding its coverage of forest issues around the world through the Global Forest Reporting Network, which will focus on regions around the world that are most affected by deforestation and forest degradation.
The Global Forest Reporting Network is a joint effort between Mongabay.org and World Resources Institute (WRI) that sources data-driven, forest-focused stories from an international network of journalists. The stories will incorporate high-quality data from WRI's Global Forest Watch project, and be published on the Mongabay.com news site under a Creative Commons license. This will allow for free re-posting to other news outlets, thus helping to increase awareness outside the bounds of Mongabay's direct readership.
"We're really excited about the possibilities created by having an international network of local journalists," said Mongabay founder, Rhett Butler. "Combining this network with Global Forest Watch's incredible wealth of big data will reveal unreported stories and undocumented trends, and help boost transparency around forests worldwide."
The Global Forest Reporting Network aims to commission scores of stories in its first year, most of which would not otherwise be reported by the international media. In doing so, the program will promote global transparency of land use, bolster the market for environmental journalism, and help save the world's forests, one story at a time.
"Open data and high-quality journalism hold the power to radically improve how we manage the world's forests," said Nigel Sizer, Global Director of WRI's Forests Program. "In this new project from WRI and Mongabay, we will work to empower journalists, provide access and training on the best forest information available, and kick-start a new generation of forest journalism."
Mongabay is currently soliciting applications from experienced journalists. For more information, go to http://mongabay.org/news/gfrn/ or contact Morgan Erickson-Davis at morgan@mongabay.org.
Founded in 1999, Mongabay has grown into the world's most popular rainforest information site and a well-known source of environmental news reporting and analysis. Today, Mongabay draws more than 2.5 million visitors per month and publishes stories in half a dozen languages.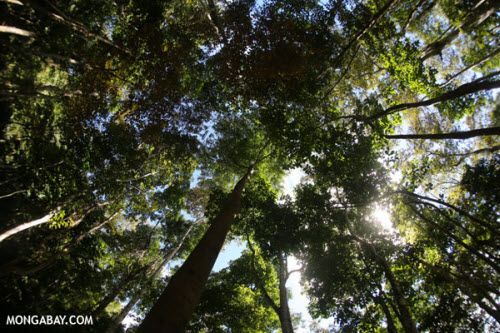 Tropical forest in Sabah, Malaysia. Photo by Rhett A. Butler.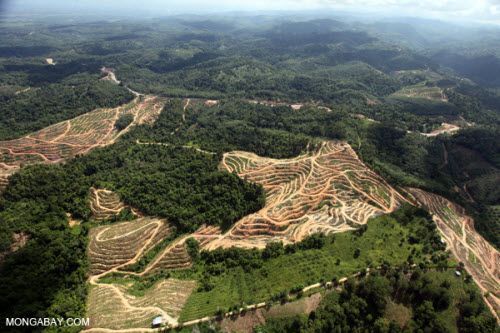 Deforestation in Malaysian Borneo. Photo by Rhett A. Butler.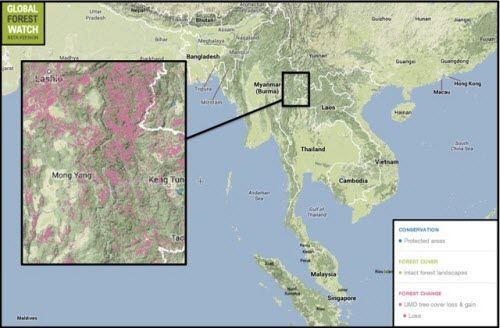 Forest loss over the last decade in eastern Myanmar. Courtesy of Global Forest Watch


Contact Info: Morgan Erickson-Davis
E-MAIL: morgan@mongabay.org
Website : MONGABAY.ORG