New economic study shows carbon tax
 refunded to households would create jobs
June 9, 2014 – As recent reports on the impact of climate change underscore the need to reduce greenhouse gas emissions, a new study finds that a tax on carbon can reduce those emissions while also adding jobs to the economy.
The study, conducted by Regional Economic Models, Inc., examined a tax on the carbon-dioxide content of fossil fuels. The tax would start at $10 per ton, increasing at $10 per ton each year. Revenue from the tax would be returned to households in equal shares as direct payments. Under this approach, the REMI study found that recycling the revenue back into the economy would add 2.1 million jobs over ten years. Improvements in air quality would save 13,000 lives a year. Emissions would decline by 33 percent.
"What this study shows is that by giving the revenue back to the people, a carbon tax will actually stimulate the economy," said Mark Reynolds, executive director of Citizens Climate Lobby, which commissioned the study. "The big knock on a carbon taxes has been that it would kill jobs. That assumption is now blown out of the water."
Last month, the National Climate Assessment reported that the impact of climate change is already being felt across the nation in the form of severe drought, rising sea levels, extreme weather, wildfires and heat waves. To reduce the future risk of climate change, the Obama administration last week unveiled new regulations from the Environmental Protection Agency to limit greenhouse gas emissions from power plants.
Republicans in Congress are resisting the new rules, but the recent string of victories for the EPA in the Supreme Court makes it unlikely that efforts to block the regulations will succeed.
"If Republicans don't want more EPA regulations, their best recourse is to deliver a revenue-neutral carbon tax, which is supported by conservatives from George Shultz to Greg Mankiw," said Reynolds. "With the REMI study showing a carbon tax that returns revenue to households will add millions of jobs, this is the option everyone can embrace."
Since 1980, Regional Economic Models, Inc. (REMI) has provided economic impact studies for governmental and private-sector clients including the Atlanta Regional Commission (ARC), consulting firms Booz Allen Hamilton and Ernst & Young, the Massachusetts Institute of Technology (MIT), and the Tennessee Valley Authority (TVA).
Contact: Steve Valk, 404.769.7461, steve.valk@citizensclimatelobby.org
A copy of the REMI study can be downloaded here:
http://citizensclimatelobby.org/wp-content/uploads/2014/06/REMI-carbon-tax-report-62141.pdf
3-page summary of report from CCL Legislative Director Danny Richter:
http://citizensclimatelobby.org/wp-content/uploads/2014/06/REMI-National-SUMMARY.pdf
REMI author Scott Nystrom available at scott.nystrom@remi.com, (617) 967-0571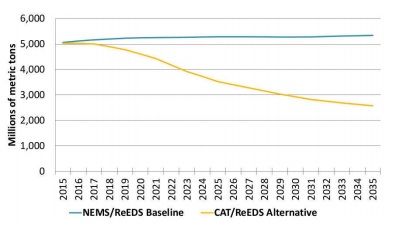 Contact Info: Scott Nystrom available at scott.nystrom@remi.com, (617) 967-0571
Website : Citizens Climate Lobby