PlushBeds Awards the Most Influential Green Living Bloggers for 2015
Wilmlington, DE
Setting out to identify the most influential bloggers in the green living niche, PlushBeds, a natural latex mattress manufacturer and online retailer, has come up with what it believes to be a comprehensive green guide complete with the best human resources for all of your green living questions.
PlushBeds has curated and published a list of 50 of the top green living bloggers chosen based upon their experience in natural living, their honed abilities to communicate and teach holistic principles, the social and ethical causes they champion, the notable goals and accomplishments they have achieved, and the network of followers they have nourished and cultivated.
Michael Gordon, PlushBeds VP of Operations had this to say about the selection process for seeking out the top influencers: "Our goal was to not only come up with a group of 50 bloggers who were making the biggest impact socially and environmentally, but also to dig as deeply as possible to find out what exactly these people were doing that was unique and different from one another. We think the result is a great representation of who these bloggers are, and their area of expertise. It really keys in on each of their core beliefs and talents as individuals."
Some of the bloggers mentioned in The Most Influential Green Living Bloggers for 2015 were raised living the green lifestyle, either purposefully or by default (it wasn't all that uncommon years ago to produce less waste, employ thrift, and live self-sufficiently), while many more had to undo some of the bad habits they picked up in their youth. Others were faced with more dire circumstances that required real change for life transformation. Patrick Gunther, one of the researchers of the blog post, had this to say about his experience: "These people have so much value to share. They are filled with a sense of purpose, and are so truly happy sharing their skill sets as they've developed such a great sense of community among their readership and social followings."
While each one of the top 50 influential green living bloggers seem to share a common theme of taking one step at a time in your efforts to live more sustainably, their blogs are also so varied, with blogs such as The Good Human concentrating on environmental and political issues, while others such as The Pistachio Project are more focused on natural parenting. Some of the blogs reviewed are focused more on wholesome personal care products and natural remedies, while still others had their aim towards eating more nutritious meals, with a wonderful assortment of healthy recipes. Whatever the categories the blogs contain, they each include such beautiful imagery as well, and are full of some fantastic tutorials. Anyone seeking to step onto the path of living more sustainably will find plenty of great, actionable material on these very talented top green influencers' blogs.
PlushBeds is a natural latex mattress manufacturer and online retailer, headquartered in Wilmington, Delaware. Supporting the cause of sustainability, PlushBeds produces and sells all-natural latex mattresses via its website, PlushBeds.com, and supports students seeking an eco-degree by awarding a green scholarship bi-annually. For more information on PlushBeds' scholarship opportunities, please visit: http://www.plushbeds.com/PlushBeds-Green-Scholarships/.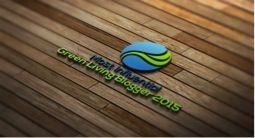 Contact Info:
Website : PlushBeds