Revolutionary Xylobags™ - Perfect for Green Waste diversion programs.
In an ongoing effort by cities around the country to divert food and landscaping waste away from landfills, community officials and retailers alike are now turning to cycleWood Solutions' compostable bags as a viable solution. These bags are completely unique and considered "next generation" because they are made from lignin, a tree byproduct that was previously being burned during the paper making process. Compared to starch & PLA, lignin gives their Xylobags™ increased strength and durability. Lignin also improves soil structure and leaves a cleaner environment because it breaks down into soil in just 12 weeks after reaching the compost facility. Not only are Xylobags™ great for the environment, they are one of the least expensive compostable bags on the shelf.
Vice President of Business Development, Louis Darrouzet says:
"We're thrilled to be part of the multiple waste diversion programs across the country. Compostable material diversion is one of the top priorities in most municipalities. Cities like Houston, Seattle & San Francisco are all taking the right steps to achieve their "Zero Waste" goals. We believe that you shouldn't have to sacrifice quality to make a more eco-friendly decision. Xylobags™ give consumers that superior alternative at a lower price point."
Another great feature of the Xylobags™ is their odor fighting technology. The organically colored lignin-based bags contain Odor Controlling technology which significantly reduces bad smelling odors from food and other organic materials. Xylobags' added strength, durability and water resistance allows you to keep food waste in the kitchen and lawn waste on the curb for longer periods without the bag breaking down. The decomposition process only begins once the ASTM-D6400 certified Xylobags™ are placed in a composting environment.
Xylobags™ were created by cycleWood Solutions shortly after the company's inception. The company was founded in 2010 by a team of MBA students contending in business-plan competitions around the country. In searching for a new idea to satisfy a public need and positively impact our world, cycleWood Solutions came up with the compostable, lignin based Xylobags™. Since then, they have developed a 100% compostable and sustainable bio-plastic that can replace traditional fossil fuel based plastics in multiple applications and substantially reduce every persons carbon footprint.
CycleWood Solutions' innovative technology has received an Edison Award and has also received grant funding by the National Science Foundation through their Small Business Innovation Research (SBIR) program.
Xylobags™ can currently be found on amazon.com so now everyone can go grab a box or two and check out this innovative product themselves.
About the company: cycleWood Solutions is based in Dallas, TX and manufactures the newest compostable Xylobags™ here in the USA. For more information visit www.cyclewood.com.
Tall Kitchen (13 gal) on Amazon: Buy Here
Lawn and Leaf (33 gal) on Amazon: Buy Here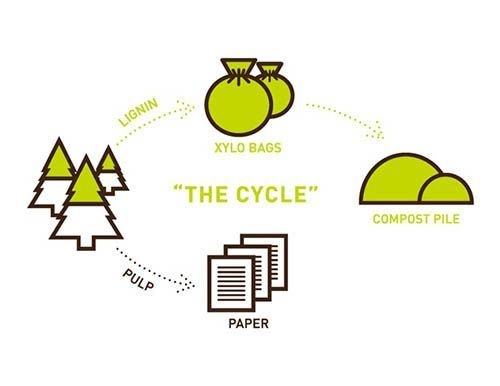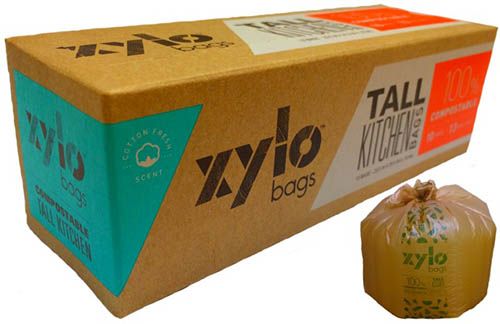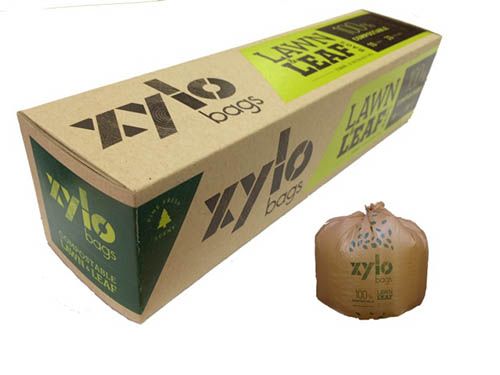 Contact Info: Louis Darrouzet (972)-883-7163
Website : cycleWood Solutions Inc.