OIL SPILLS ARE A FACT OF LIFE AND THERE'S ONLY 1 WEEK LEFT TO HELP STRENGTHEN LAWS ON HOW OIL SPILLS ARE HANDLED.
This is the first time proposed changes have been considered for the National Contingency Plan on Oil Spill Response since 1994. The EPA welcomes commentary on the proposed modifications through April 22nd!
The time to act is now!
Marine toxicologist Dr. Riki Ott is a survivor of the Exxon Valdez oil spill in 1989. After experiencing the devastation to the wildlife and economy of Prince William Sound, Ott has been on a personal mission to strengthen the National Contingency Plan for Oil Spills.
For the last 25 years, Riki Ott has been at the forefront of the charge to tighten the rules and regulations governing oil spill disasters and cleanup. She has written several books and has participated in a feature film about the legacy of the Exxon Valdez spill. Ott has travelled to areas impacted by oil spill disasters, including volunteering for a year in the Gulf of Mexico after the BP Horizon spill, and has used her expertise to expose a public health crisis of chemical illness and to help with local community organizing during spill disasters.
Dr. Ott is poised to share with you the following:
Even though oil extraction technology has evolved in the last decades, our plan to clean up oil spills has not;
Five years after the tragic spill in the Gulf of Mexico, the U.S. still has no viable contingency plan for oil spills; and,
As Shell Oil sends massive oil-drilling rigs into the pristine Arctic, there will be no way to clean up the inevitable spills in the freezing climate.
Please take this opportunity to help Dr. Ott get the word out about how to use the EPA's public comment period to help strengthen the proposed changes. We have only 7 days left to reach as many people as possible.
April 22nd is the deadline!
Dr. Ott founded the ALERT Project after she and a group of concerned citizens pressed the EPA to consider a new National Contingency Plan for Oil Spill Response (NCP). She is currently travelling around the U.S. to teach groups how to take advantage of the EPA's public comment period. The ALERT Project is working to tighten the proposed language to include "unconventional oil and gas," like tar sands and shale oil which are highly combustible and more toxic than conventional crude oil.
Sounds like the EPA is on track but Riki Ott knows we need to tighten the language and strengthen the regulations governing oil spill cleanup response. Many companies rely on toxic chemical dispersants for such cleanup.
You can help make a difference by heeding Dr. Ott's call to participate in the EPA's public comment period (alertproject.org) or by reaching out to Dr. Ott for a media interview. She offers guidance and language to address the need for more comprehensive restrictions on testing and deploying agents and substances used in oil spill cleanup measures.
The sad truth is that oil spills will continue to be a fact of life and we need stronger measures in place to respond to them. The proposed revisions, while clearly welcome, are not enough.
Dr. Ott is available NOW for media interviews and appearances.
This opportunity will be over before you know it so please act NOW.
Please take a moment to view Dr. Ott's video for a clear explanation of what you can do to make a difference. She explains that dispersants—chemical compounds meant to break down oil spills and disperse the toxins through water to avoid damage—can actually make oil spills more toxic and damaging: "Dispersants are an industrial solvent … like turpentine and kerosene …"

and

"The focus [for cleanup] is the oil, so whatever you dump on the oil is OK. The BP disaster was the first time we started to question that rationale."
Recent Oil Spill News includes:
April 7th: Six activists from Greenpeace occupied a Shell Oil drilling rig headed for our Arctic waters with a newly signed oil drilling lease. Over 6 million people are following this activity on Facebook and Twitter. CNN Story:
April 2nd: Railway Corridors at Risk. Because of recent railway oil spill accidents in Illinois and West Virginia, the U.S. is readying emergency oil train safety measures.
Reuters Media reported on April 2, 2015 that "The U.S. Transportation Department is completing work on a package of measures to control oil train dangers before the Obama administration finalizes a national safety plan expected by May..." See the Reuters' article
Dr. Ott discusses how these incidents are tied to the proposed EPA rule changes and why we should ACT NOW. Dr. Ott also notes that one of the biggest risks with regard to oil spills is the increased use of rail lines to transport crude oil around the United States. To that end, the Association of American Railroads estimates that in 2014 alone, approximately 400,000 carloads of crude oil was transported by rail in the U.S., compared to 9,500 carloads in 2008. "That is a 5600% increase in crude-by-rail terminals…" Ott said.
See more on the Oklahoma news.
If you'd like to know more about how you can make a difference, please contact Blessingway Authors' Services at 505-983-2649 or via email at jcwilliams@blessingway.com to schedule an interview with Dr. Ott.
BECAUSE THE TIME IS NOW.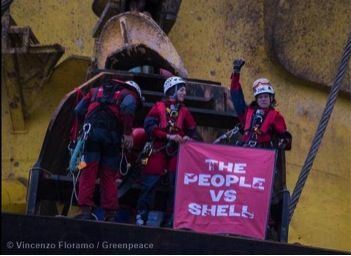 Contact Info: Jeanie C. Williams
Phone: 505-983-2649
Email: jcwilliams@blessingway.com

Website : Blessingway Authors' Service