As Federal Environmental Leaders Convene GreenGov
Soy is Inside Sustainability Solutions
Washington, D.C. –The nation's federal sustainability leaders gather tomorrow in Washington, D.C. while government employees across the nation join the GreenGov Symposium via livestreaming to their computers. The United Soybean Board (USB) partners in this pursuit for sustainability innovations.
"America is moving past decades of dependence on foreign oil and petrochemicals into more renewable, sustainable options," said USB Customer Focus Action Team Chair John Dodson, a Tennessee soybean grower. "Companies are shrinking their environmental footprint by using U.S. soy as an ingredient in products for facilities, fleets, parks, playgrounds, sports fields, pavement, electrical equipment and more across the nation."
With more than 360,000 buildings, 650,000 fleet vehicles, and $445 billion in annual purchasing power, the federal government can set the example for environmental and energy performance. The White House Council on Environmental Quality convenes GreenGov to focus on federal energy and sustainability efforts.
In 2015, GreenGov seeks to help federal agencies achieve the 40 percent greenhouse gas reduction target from 2008 levels by 2025, which is called for under President Obama's new Executive Order. Planning for Federal Sustainability in the Next Decade(EO 13693) directs federal agencies to reduce use of energy, water and hazardous chemicals as well as contains biobased-specific measures.
The new EO complements the laws that Congress enacted for the federal government to set the pace for the nation by buying biobased products, such as those made with soy. It
requires federal agencies to include biobased products in at least 95% of all contract actions. Agencies must also set specific annual targets for the number and dollar value of contracts awarded that require the use of biobased products.
Soy-biobased products, SYNLawn® and AstroTurf®, also help federal agencies meet new water reduction requirements under EO 13693. The EO directs federal agencies to reduce by 2 percent annually through fiscal year 2025 the gallons of water used for industrial, landscaping, and agricultural consumption relative to fiscal year 2010 baseline.
SYNLawn artificial grass and AstroTurf are made with a soy-based backing called BioCel™ manufactured by Universal Textile Technologies. BioCel uses soy-based polyol technology developed with support from the soybean checkoff. Based on UL third-party verification, soybean oil displaces 60 percent of the petroleum-based polyurethane in BioCel. Read the case study here.
"Innovation and agriculture grow together," Dodson said. "We continuously improve the sustainability of our farming practices to grow a crop that is a rapidly renewable source for food, feed, biodiesel and diverse biobased products."
USB also helps increase awareness of the many soy-biobased options for products needed in the everyday operations of the public and private sector. Therefore, USB is a partner in the GreenGov held at The George Washington University on June 10 and its related activities.
To make it easier for government agencies to find the hundreds of soy-biobased products available today, USB offers www.soybiobased.org
Soy-biobased products can qualify under USDA's BioPreferred® Program that currently includes 97 BioPreferred-designated product categories required for preferred federal purchasing. The USDA website is www.biopreferred.gov
Because of the potential for biobased products to create new markets for soybeans, U.S. soybean farmers have invested millions of dollars to research, test and promote biobased products. Much of this work was done through the United Soybean Board, which is composed of 70 U.S. soybean farmers appointed by the U.S. Secretary of Agriculture to invest soybean checkoff funds. As stipulated in the Soybean Promotion, Research and Consumer Information Act, USDA's Agricultural Marketing Services has oversight responsibilities for the soybean checkoff.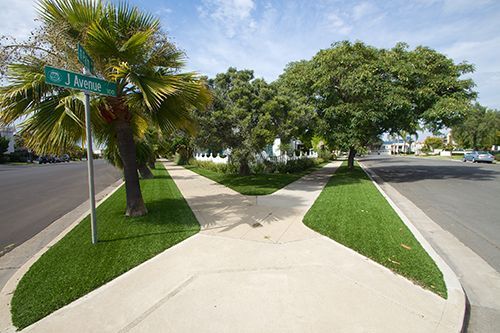 Soy-biobased products, SYNLawn® and AstroTurf®, reduce water consumption in California and across the nation. They can help federal agencies meet biobased as well as water-reduction requirements under EO 13693.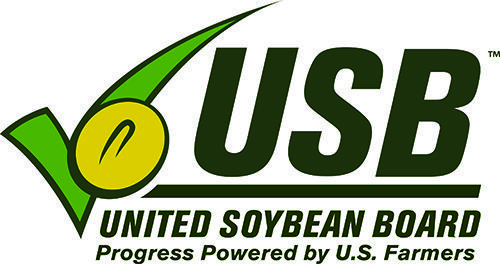 Contact Info: Melissa Narins - 703-780-0880
Website : United Soybean Board