READING, WRITING - AND POLLUTION
Residents in Vallejo Fight Plans for a Cement Factory Near an Elementary School
VALLEJO, CALIF, JANUARY 5, 2016 -- Residents of Vallejo a small city on the windswept, northern edge of the San Francisco Bay, are mobilizing to stop a cement factory and shipping port from being built less than 700 yards from their elementary school.
According to an environmental impact report released in September, the cement factory being proposed by Orcem Americas, of Dallas, Texas and an accompanying deep water Vallejo Marine Terminal would release tons of dust, soot and diesel fumes per year into the waterfront community of Vallejo, a diverse community just recovering from bankruptcy.
300 Trucks a Day
The bulk of the pollution will come from three sources; from the Orcem cement factory as it grinds and blends materials into cement; from ships offloading waste from Asia's steel mills; and from diesel trucks -- up to 300 per day -- traveling on a residential street to transport materials to and from the site, the environmental impact report revealed. Residents also worry about possible coal shipments that would create more pollution.
Grace Patterson Elementary School -- 700 Yards Away
The school nearest the proposed cement factory, Grace Patterson Elementary, is situated in a minority neighborhood that already has an asthma rate higher than the California state average. The last census shows that hundreds of children live with one mile of the proposed factory and port. The school, and the hundreds of surrounding houses -- one home just 300 feet away-- are tightly packed around the site where Orcem plans to operate 24 hours a day, seven days a week.
The proposed site, an old flour mill that's been decommissioned for over a decade, used to sit in a remote corner of the city but as Vallejo grew, a neighborhood slowly developed around the old mill.
"People say it's our fault, that we shouldn't be living next to an old industrial site but it's no longer just a few houses," said Malachi Kessler whose home is only a few hundred feet from where Orcem wants to operate 24 hours a day. "Over the years Vallejo got bigger and they built houses, apartment buildings, churches, schools and playgrounds out here. So where are we supposed to go now?"
Citizen Action
Since the environmental impact report was first made available to the public around Labor Day weekend, Vallejo citizens have demanded -- and received -- three public meetings with city officials to voice concerns and raise questions. A grassroots effort by citizens forced the city to extend the standard 45-day comment period to 60 days, and a campaign by local activists to raise awareness of the project in the minority neighborhoods most likely to be impacted resulted in an avalanche of emails and postcards sent to the city's economic director.
"In just a few weeks, more than 500 questions and comments about the cement factory's environmental impact were officially submitted to the city," said Bryan Rosenthal a Vallejo resident and opponent of the factory. "We handed out pre-addressed postcards at the farmers' market. We went door to door to talk to people about the importance of their voices being heard. We went on local radio. We made bumper stickers and posters and within a month the cement factory became the hottest topic in town."
The Sierra Club and Baykeeper, the Bay Area Air Quality Management District, San Francisco Bay Conservation Development Commission, San Francisco Bay Trail and other organizations sent letters to Vallejo's economic development office voicing their concerns about the project's impacts.
Secret Meetings
In December of 2015, a citizen's routine request to City Hall for public records revealed that some of Vallejo's elected councilmembers had been meeting in secret with Orcem's president and a group of investors in a secluded location on nearby Mare Island.
"We felt betrayed," said Rosenthal. "We wanted an open, honest dialogue between the city, the Orcem cement factory and the citizens and discovering that some of our elected officials were maneuvering out of the public eye just didn't feel right."
At least one city councilmember has publically apologized for participating in private meetings that did not include the entire city council.
About Fresh Air Vallejo
Fresh Air Vallejo originally came together as a "reading group" to tackle the 4,000 pages of the Draft Environmental Impact Report for the proposed Vallejo Marine Terminal & Orcem cement factory. Since its inception in September of 2015, Fresh Air Vallejo volunteers have worked successfully to increase public awareness of the dangers of the Vallejo Marine Terminal & Orcem cement factory. Fresh Air Vallejo has initiated various awareness campaigns in Vallejo including the "Got Dust?" and the "I Breathe…And I Vote" campaigns to give neighbors a voice in Vallejo's future. Learn more at www.FreshAirVallejo.com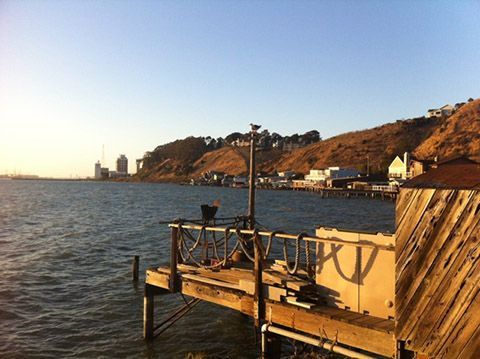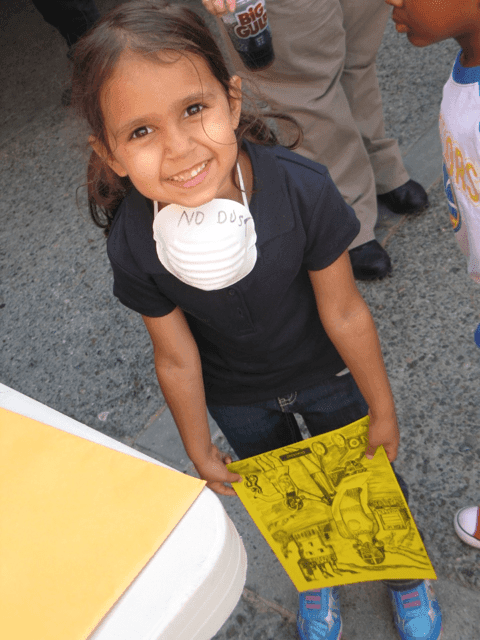 Contact Info: Peter Brooks
Fresh Air Vallejo
peterjbrooksvallejo@yahoo.com
415-425-4225
Website : Fresh Air Vallejo