Johan Reinhard to receive Hillary Medal
Anthropologist and archaeologist Dr. Johan Reinhard has been selected to receive the Sir Edmund Hillary Mountain Legacy Medal "for remarkable service in the conservation of culture and nature in mountainous regions."   
The prestigious award will be presented at the Mountain Museum in Pokhara, Nepal, on December 11 (International Mountain Day) during Nepal's annual Mountain Festival.
Dr. Reinhard is a National Geographic Explorer, Senior Fellow with The Mountain Institute, and Research Professor with Future Generations University. He has published groundbreaking research on sacred landscapes, notably relating to Tibetan Buddhist beyul (hidden valleys that gave rise to the Shangri-La legend), Himalayan shamanism, and mountain-top Inca burials.
Dr. Kumar Mainali, president of Mountain Legacy, notes that "the Medal both recognizes Sir Edmund Hillary's own service on behalf of mountain people and their environment and also encourages the continuing emulation of Hillary's example."
Mainali adds that "a key aspect of the Hillary Model is the conviction that our universal thirst for adventure can be fed by challenging projects of mountain research, conservation, and development. Recreation and stewardship should be two sides of the same coin. The life and career of Dr. Johan Reinhard perfectly embody that principle."
Like Sir Edmund, Reinhard is a world-class adventurer, with hundreds of ascents in the Andes, Himalayas, and Alps. A native of New Lenox, Illinois, Reinhard was a member of the successful American Bicentennial Everest Expedition of 1976. He conducted underwater excavations, crossed the Indian Thar desert on camel, participated in skydiving events, and notched first rafting descents of rivers including the Trisuli in Nepal.
Like Sir Edmund, also, Johan segued from a pursuit of adrenaline to a deeper interest in ancient landscapes and cultures. He is best known for his discovery of the Inca Ice Maiden mummy, but he has also offered explanations of some of South America's greatest enigmas, including Machu Picchu and the Nazca Lines, enormous images formed in the Peruvian desert. In the 1960s and 1970s Reinhard conducted research with the last of the hunting and gathering peoples who first populated the rugged hills of western Nepal, and compiled studies of their vanishing languages, as well as providing the scholarly rationale for policies protecting their interests. He is currently following up on his research with one of those groups, the Raji of Nepal.
For more information about Dr. Johan Reinhard visit http://www.hillarymedal.com/medal2017jr.html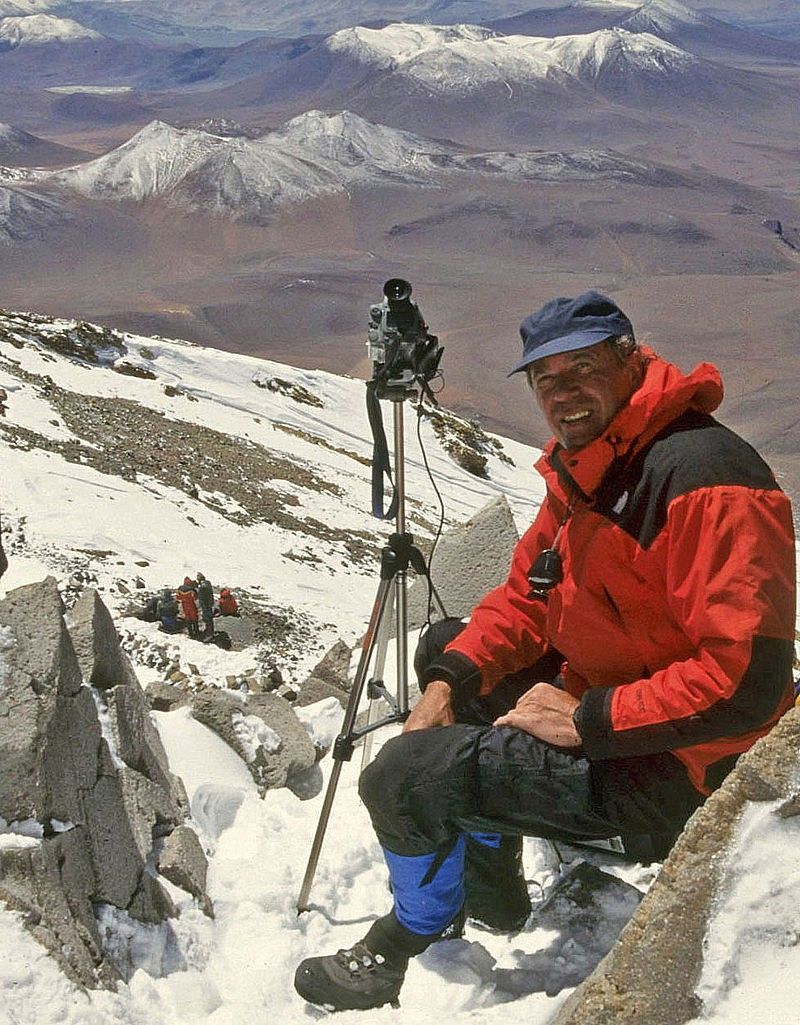 Johan Reinhard Johan Reinhard on Llullaillaco Volcano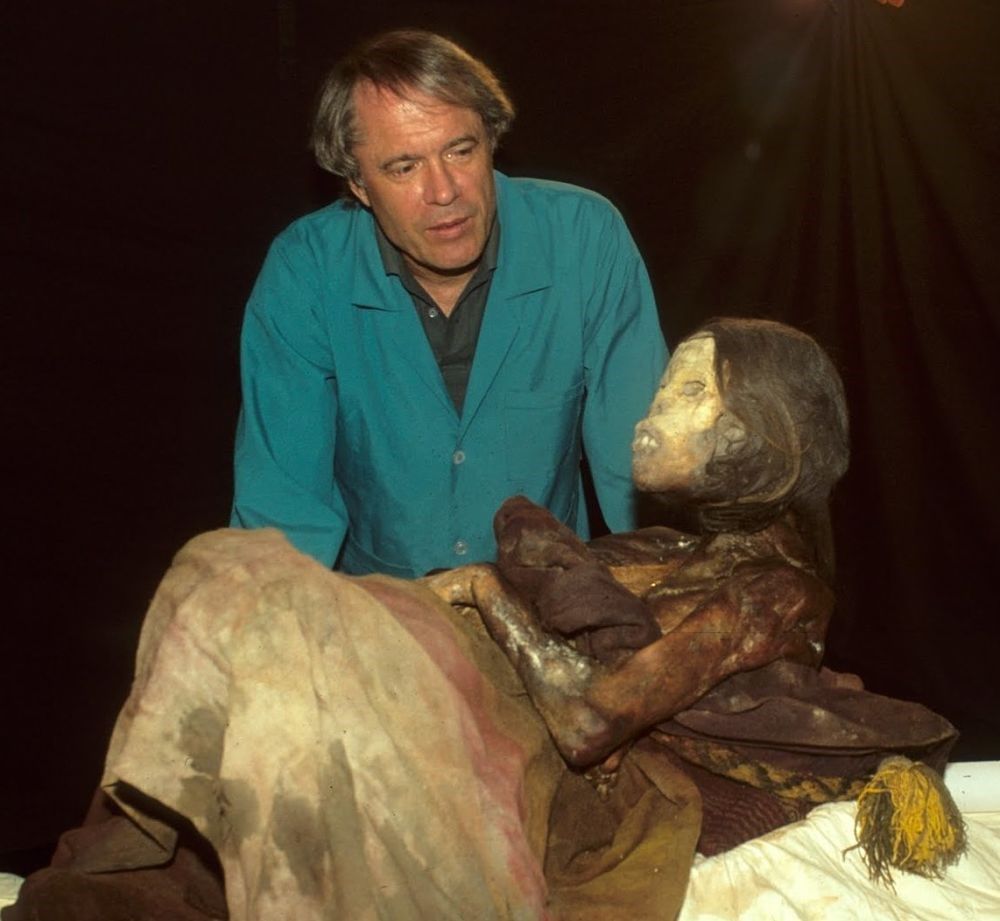 Reinhard with Ampato Maiden Photos courtesy of Johan Reinhard


Contact Info: sicroff@hillarymedal.com
Website : Mountain Legacy