EPA's New Greenhouse Gas Emissions Standards Now Open for Public Comment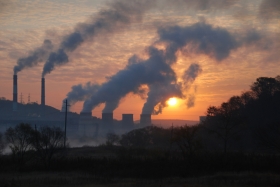 Politically contentious as ever, climate change is back in the headlines, as a brutal, deep and prolonged southward shift in the polar vortex has put much of the continental U.S. in a deep freeze. In stark contrast, people living in the Southern Hemisphere – in Australia, Argentina and Brazil, for example – are trying to cope with heat waves, the threat of drought and power outages in major cities. While many are scrambling with the immediacy of such problems, the U.S. Environmental Protection Agency (EPA) is moving forward with longer term, structural fixes to address climate change conceived by the Obama Administration. On Jan. 8, the EPA issued proposed new performance standards that would put an upper limit, or cap, on carbon and greenhouse gas (GHG) emissions from new, stationary power plants under Section 111 of the Clean Air Act.
Published in the Federal Register and open for public comment for 60 days, the proposed caps on GHG emissions would establish separate, "new standards of performance for new affected fossil fuel-fired electric utility steam generating units and stationary combustion turbines."
Another standard would apply to "fossil fuel-fired electric utility steam generating units and integrated gasification combined cycle units that burn coal, petroleum, coke and other fossil fuels that is based on partial implementation of carbon capture and storage as the best system of emission reduction."
It has taken the EPA more than three months to publish the new performance standards in the Federal Register, a delay that prompted speculation "that the EPA was having second thoughts about its justification for CCS (carbon capture and storage) as the 'best system of emission reduction' for coal plants," environmental attorneys in Ballard, Spahr's Energy and Project Finance and Environment and Natural Resources groups noted in a news alert.
Continue reading at ENN affiliate, Triple Pundit.
Pollution image via Shutterstock.