Federal climate science report for U.S. released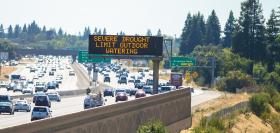 Findings include:
Global and U.S. temperatures continue to rise
The annual average temperature for the globe and the contiguous U.S. has increased 1.8 degrees F from 1901 to 2016.
Sixteen of the warmest years on record for the globe occurred in the last 17 years; the last three years were the warmest.
Variability in temperature and precipitation is increasing
Heavy precipitation has increased in intensity and frequency across most parts of the U.S. since 1901, though there are important regional differences.
Heatwaves have become more frequent in the U.S. since the 1960s.
Continue reading at NOAA
Image via NOAA