MIT map offers real-time, crowd-sourced flood reporting during Hurricane Irma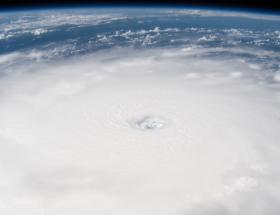 As Hurricane Irma bears down on the U.S., the MIT Urban Risk Lab has launched a free, open-source platform that will help residents and government officials track flooding in Broward County, Florida. The platform, RiskMap.us, is being piloted to enable both residents and emergency managers to obtain better information on flooding conditions in near-real time.
Residents affected by flooding can add information to the publicly available map via popular social media channels. Using Twitter, Facebook, and Telegram, users submit reports by sending a direct message to the Risk Map chatbot. The chatbot replies to users with a one-time link through which they can upload information including location, flood depth, a photo, and description.
Residents and government officials can view the map to see recent flood reports to understand changing flood conditions across the county. Tomas Holderness, a research scientist in the MIT Department of Architecture, led the design of the system. "This project shows the importance that citizen data has to play in emergencies," he says. "By connecting residents and emergency managers via social messaging, our map helps keep people informed and improve response times."
Continue reading at Massachusetts Institute of Technology
Image: A view of hurricane Irma from the International Space Station
Image Credit: NASA