New Study Analyses Volcanic Fatalities in More Detail Than Ever Before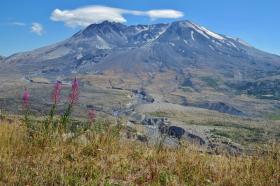 It is hoped the findings, published recently in the Journal of Applied Volcanology, will help increase our understanding of volcanic hazards and the subsequent threat to life.
A tenth of the world's population lives within the potential footprint of volcanic hazards with more than 800 million people living within 100 km of active volcanoes.
Between 1500 and 2017 more than 278,000 people met their fate as a result of volcanic hazards – on average that's about 540 people a year.
Volcanoes produce numerous hazards which affect different distances, in both times of eruption and when the volcano is quiet.
Read more at University of Bristol
Image: This is an image of Mt St. Helens in Washington State, USA, which erupted in 1980, killing 57 people. (Credit: S Brown)