Overpopulation Is Huge Concern - Alexandra Paul's TEDX Talk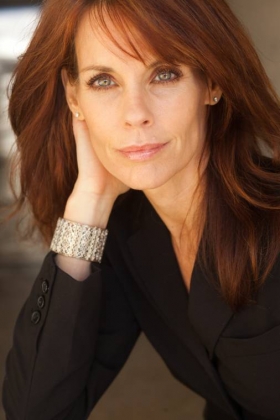 Every major global issue requires spearheading by influential individuals. Global warming had Al Gore and the famine in Ethiopia in the 80s had the fundraising supergroup Band Aid. At long last, the issue of overpopulation is being raised by someone with good exposure in the media. Alexandra Paul, host of the PBS documentary JAMPACKED and star of over 75 films and televisions shows, including the series Baywatch, gave a speech on overpopulation to the TEDX event in Topanga, California (click here for video link).
Alexandra explains correctly that modern man first showed up on earth 200,000 years ago. By 1830 there were 1 billion people on the planet. Therefore, it took 200,000 years for humans to put the first billion humans on earth. The second billion we added in just 100 years. Now, we add 1 billion people every 12 years. And in 2011, the human population reached 7 billion people.

To give you an example of how fast the population grows, Bangladesh had a hurricane that catastrophically killed 139,000 people. As a point for comparison, the population growth in Bangladesh is 139,000 new births every 2 ½ weeks!

In her talk, Alexandra says "forcing people to have fewer children doesn't work. The fastest, most efficient way to stabilize the human population is to send girls to school and Empower women. And give everyone access to, and education on, birth control."
Our economic system will suffer as the population lowers, but it will less dramatic now than we have 10 billion people on the planet in 40 years, as the UN projects. She then asks, "And at some point we'll have to stop the growth, so why not do it now instead of wishing for technologies that don't yet exist and might not even work".
The talk concludes with Alexandra encouraging everyone not be afraid to talk about the overpopulation issue: "It is not about taking rights away, it is about giving opportunities to women, children and future generations".
The viewers may disagree with what number of children we should have or if we need only to stabilize the global population or to go further and reverse it. However, all viewers will agree that her talk is a positive beginning for this important topic, and that it is presented in a thought provoking manner.
Photo credit  Alexandra Paul.
Click here for video link.