GMO-free Cheerios and the impact of Social Media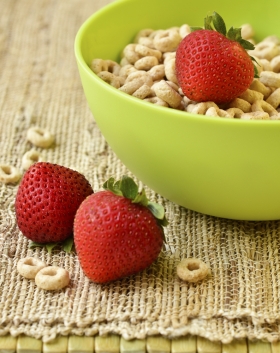 After 40,000 Facebook posts on General Mills Facebook page demanding GM-free Cheerios, the company announces - 'original' Cheerios contain no GM ingredients.
The corn starch for original Cheerios comes only from non-GMO corn, and our sugar is only non-GMO pure cane sugar.
The GMO Inside campaign is claiming victory with the announcement by General Mills that its leading Cheerios cereal product will from now on be GM-free in North America. News of the company's commitment came on the cereal's dedicated website:
"We don't use genetically modified ingredients in original Cheerios. Our principal ingredient has always been whole grain oats - and there are no GMO oats. We use a small amount of corn starch in cooking, and just one gram of sugar per serving for taste. But our corn starch comes from non-GMO corn, and we use only non-GMO pure cane sugar."
The campaign kicked off in November 2012, when GMO Inside reached out to consumers to put pressure on General Mills to make 'original' Cheerios GM-free owing to concerns over health and environment.
Cheerios are a top selling cereal in the US and often one of the first solid foods fed to children. A video highlighting the use of GM ingredients in Cheerios was watched by over 200,000 people.
John W Roulac, GMO Inside co-founder and co-chair, said: "This is a huge victory for the non-GMO movement. I want to thank all the GMO Insiders for using social media to convince America's largest packed food brand to go non-GMO with a major product. History is being made today and more food brands will rush towards non-GMO foods."
Bowl of Cheerios image via Shutterstock.
Read more at ENN Affiliate, The Ecologist.