Should the Wolf continue to be protected?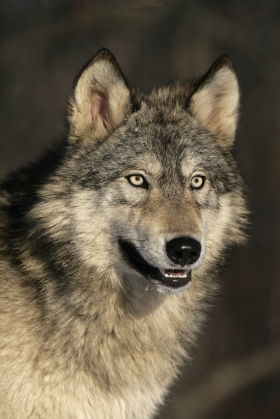 The ongoing battle over a proposal to lift U.S. government protections for the gray wolf (Canis lupus) across the lower 48 states isn't likely to end quickly. An independent, peer-review panel yesterday gave a thumbs-down to the U.S. Fish and Wildlife Service's (USFWS's) plan to de-list the wolf. Although not required to reach a consensus, the four researchers on the panel were unanimous in their opinion that the proposal "does not currently represent the 'best available science'"
"It's stunning to see a pronouncement like this--that the proposal is not scientifically sound," says Michael Nelson, an ecologist at Oregon State University in Corvallis, who was not one of the reviewers. Many commentators regard it as a major set-back for the U.S. Fish and Wildlife Service (FWS), which stumbled last year in a previous attempt to get the science behind its proposal reviewed.
The USFWS first released its plan for removing the gray wolf from the endangered species list in June 2013. The plan also called for adding the Mexican gray wolf, a subspecies that inhabits the southwest, to the protected list. At the time, there were approximately 6,000 wolves in some Western and upper Midwestern States; federal protections were removed from the gray wolf in six of those states in 2011. More than one million people have commented on the plan. But regulations also require that the agency invite researchers outside of the agency to assess the proposal's scientific merit.
At its core, the USFWS proposal relies on a monograph written by its own scientists. They asserted that a different (and controversial) species, the eastern wolf (Canis lupus lycaon) and not the gray wolf, had inhabited the Midwest and Northeast. If correct, then the agency would not need to restore the gray wolf population in 22 eastern states, where gray wolves are no longer found.
But the four reviewers, which included specialists on wolf genetics, disagreed with the USFWS's idea of a separate eastern wolf, stating that the notion "was not universally accepted and that the issue was 'not settled'"—an opinion shared by other researchers.  "The designation of an 'eastern wolf' is not well-supported," says Carlos Carroll, a conservation biologist at the Klamath Center for Conservation Research in Orleans, California, who was not a member of the review panel.
Wolf photo via Shutterstock.
Read more at Science.