89% of E-Waste Is Neglected Due To Mobile Phone Recycling Popularity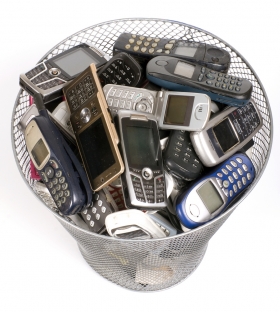 Despite the popularity of the mobile phone recycling industry, handsets only contribute towards a small percentage of the overall E-Waste accumulation.
According to a study by the US US environmental Protection Agency only 11% of electronic waste is made up of mobile devices, the remaining 89% is computers, accessories, televisions and TV peripherals.
UK based recyclers Bozowi Sell My Camera stated "Because mobile phone recycling has become such a large business venture over the last decade, people forget that handsets are a relatively small part of e-waste and you should consider recycling all your electrical devices the way you would with your phone."
43% of e-waste accretion is digital accessories and in 2010 this accumulated to a staggering 1,015,000 tons, 9% of which are digital cameras.
This increasing trend of disposing of cameras is considered to be a by-product of consumers choosing Smartphones over digital cameras. The Telegraph reported that from 2006 to 2011 camera sales dropped by £245 million, which corresponds well the massive increases in smartphone popularity over the last eight years.
Mintel Technology Analyst Samuel Gee said: "Although smartphone cameras do not typically match the quality of output of dedicated devices, the technology is consistently improving, as the quality of camera image output becomes too high for consumers to reliably distinguish between competitors."
The same report also stated that 21% of camera and camcorder owners agree that smartphones are a better long term investment.
Continue Reading Article at Click Green
Cellphones in Trash via Shutterstock