Coal mines to Solar PV in UK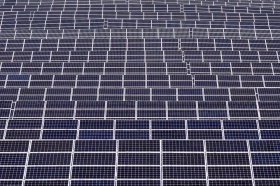 Energy specialists Anesco is to undertake a major regeneration of a number of former colliery sites with the development of a 30MW solar portfolio.
The ground-mounted solar installations will be operational for 25 years and, once completed, will generate enough low-carbon energy to provide powerfor around 10,000 homes, while saving up to 15 tonnes of carbon per year.
The project will begin with the development of three sites in Nottinghamshire: Welbeck Colliery in Mansfield, Gedling in Lambley and a third site in Bilsthorpe. A fourth site at Askern in South Yorkshire is awaiting planning consent.
Anesco is working closely with landowner Harworth Estates, the UK property regeneration company, in bringing forward construction work at Welbeck, with work expected to commence on the remaining sites later in the year.
Adrian Pike, CEO of Anesco, said: "Working with landowners to develop sites likes these former collieries fits perfectly with government policy, with the Department of Energy and Climate Change pushing the focus of growth in solar to be on brownfield sites and domestic and industrial roofs.
"These sites are based in the Midlands and north of England, which is important as we believe it is essential that solar developments are made across the UK and not just in the south west."
Solar PV image via Shutterstock.
Read  more at ENN Affiliate ClickGreen.