Kroger Expands Its Organics Lines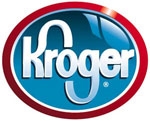 Aug 8, 2007 12:04
CINCINNATI, OH. -- The Kroger Company, one of the nation's largest retail grocery chains, is expanding its line of organic foods. The move will happen this month, making it easier and more convenient for customers to find organic products they want at their neighborhood store.
Kroger's expanded organics line is being sold under its exclusive Private Selection(R) brand and includes more than 60 products such as pasta, waffles, tea, peanut butter, snacks and milk. Most products will be available in Kroger's family of stores by the end of September. Private Selection Organic(TM) items can be found throughout the stores including refrigerated cases, produce, cereal, canned vegetables, baking and juice aisles.
"This is an easy way for customers who want to try organic foods to do so at their own pace," said Linda Severin, vice president of Corporate Brands at Kroger. "Our customers tell us they are interested in trying more organic foods and this expanded assortment is designed to help them do that during their regular shopping visits with us."
Kroger's Private Selection Organic products always carry the USDA Organic Certified seal, assuring at least 95% of the ingredients used are organic. The seal means the products are free from antibiotics and growth hormones and have no added artificial preservatives or chemicals.
Kroger's expanded Private Selection Organic line is offered in addition to the Company's Naturally Preferred(R) natural and organics foods line, first introduced five years ago. Kroger and its family of stores offer over 300 Naturally Preferred brand items, including baby food, cereal, snacks and soy products. These products are minimally processed and use all natural and organic ingredients. They contain no artificial colors, preservatives or flavors. Many of these products are also organic and contain ingredients that are certified organically grown and free of herbicides and pesticides.
Headquartered in Cincinnati, Ohio, Kroger is one of the nation's largest retail grocery chains. In 2006, the Company donated $150 million to help hunger relief efforts across the country, raise awareness of breast cancer, and support local schools and organizations in the communities it serves. At the end of the first quarter of fiscal 2007, the Company operated 2,458 supermarkets and multi-department stores in 31 states under two dozen local banners including Kroger and Kroger Marketplace, Ralphs, Fred Meyer, Food 4 Less, King Soopers, Smith's and Smith's Marketplace, Fry's and Fry's Marketplace, Dillons, QFC and City Market. Kroger also operated (either directly or through subsidiaries, franchise agreements, or operating agreements) 779 convenience stores, 408 fine jewelry stores, 652 supermarket fuel centers and 42 food processing plants.
Web site: http://www.kroger.com/