Alert: Preventing Bird Extinctions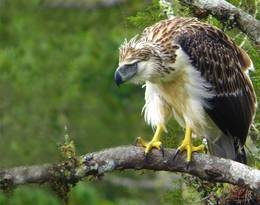 UK - A global bird conservancy, The BirdLife International Partnership, today announced a worldwide effort to try and save 189 critically endangered bird species from imminent extinction. The group had been working to save species one at a time, but decided to accelerate their campaigns into one because the pressures that lead to extinction are building relentlessly. They hope to save 189 targeted bird species from extinction.
The group is well known for saving bird species from the brink of extinction, but until now limited resources have forced them to concentrate on just a handful of the world's most threatened birds.
The organization plans a carefully orchestrated and sustained global conservation effort is required to achieve this and are asking companies, institutions and even individuals to become a new kind of conservationist and provide financial help. Over the next five years they aim to raise £19,000,000. The group has more than 100 BirdLife Partners around the world.
"˜Species Champions'.
The group is calling on people and companies to become BirdLife "Species Champions". The idea, they say, is to create an antidote to a 'sense of helplessness' and a focus for our individual desire to make a difference. Becoming a BirdLife Species Champion allows individuals, companies, and institutions will be taking a stand against the forces of extinction and making a measurable contribution to the future of some of the world's most charismatic birds.
Contact: birdlife@birdlife.org
More information: http://www.birdlife.org/contact.html