Sony, Waste Management to Start Recycling Program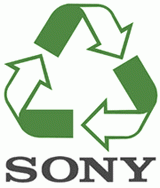 NEW YORK - Trash hauler Waste Management Inc (WMI.N: Quote, Profile, Research) and electronics manufacturer Sony Corp's (6746.T: Quote, Profile, Research) Sony Electronics division announced on Thursday the establishment of a consumer electronics recycling program.
Starting September 15, customers will be able to recycle all Sony products for free at 75 Waste Management recycling centers, the companies said in a statement.
The number of centers will increase to at least 150 sites within a year, with at least one location in every state.