New Green Luxury Car Launched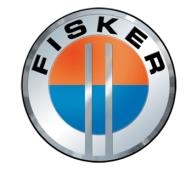 IRVINE, Calif. - A new luxury "green" premium car company announced its first model today. The company, birthed by two skilled designers who once designed for BMW and Aston Martin is launching a new and beautiful eco-friendly luxury car. In the words of the CEO of the new company, Henrik Fisker, "We want people to drive beautiful fast cars that make environmental sense -- cars that are eco-chic and will have less of an impact on global warming,"
The new company will offer a range of environmentally friendly premium cars -- with the first production car to make its Worldwide North American debut at the 2008 Detroit Auto Show in January. Initial production is anticipated to be 15,000 vehicles annually with pricing to start under $100,000. All models will feature cutting-edge plug-in hybrid technology called Quantum Drive. This all-new plug-in Quantum Drive chassis layout will allow Fisker to design innovative luxury cars with uncompromised proportions.
"The troubled environment is captivating the attention of the world. Developing a premium luxury green car which also delivers attractive design can make a difference. We are extremely excited to join our automotive design expertise with the plug-in hybrid technology of Quantum in Quantum Drive. This breakthrough chassis development will allow us to deliver a design with dramatic proportions -- one which will carry the Fisker badge," said Henrik Fisker, CEO of Fisker Automotive, Inc.
The two companies, Quantum Technologies and Fisker Coachbuild announced the launch of the joint venture that will create the cars today.
The Fisker name has attracted and attained worldwide brand recognition, thanks to years of first-class automotive designs. Over his 18 years in the car design business, Henrik Fisker has left his thumb print on some of the most highly regarded automobiles. His creations range from the BMW Z8, Aston Martin DB9 & V8 Vantage to his most recent creations -- the Tramonto and Latigo CS, designed under the Fisker Coachbuild nameplate. Fisker Automotive will retain the orange and blue logo originated at Fisker Coachbuild.
Quantum Technologies has a long history of advancing technology. Benefits in developing an entirely new, from-the-ground-up design for a plug-in hybrid vehicle include optimized fuel efficiency and performance, unchanged gas station infrastructure, home based battery recharging with any 110-volt outlet at a fraction of the cost. A cleaner and a quieter car for local travel ... all with the most advanced comforts that are anticipated with a luxury car.
"Our goal here is to deliver the advancement that Quantum Technologies has made in the area of plug-in hybrid technology. By combining our efforts with the renowned design talent of Henrik Fisker, we can produce a car that makes a difference to the environment -- without sacrificing the luxury that accompanies the finest automobiles," stated Alan Niedzwiecki, CEO Quantum Technologies.
Fisker Automotive is a privately owned car company, operated by executive management teams of Fisker Coachbuild, LLC and Quantum Technologies with Henrik Fisker as the CEO of Fisker Automotive. Fisker Coachbuild, LLC will be the exclusive design house for Fisker Automotive through the entire range of product development.
About Quantum Technologies:
Quantum is a publicly traded, world leader and OEM supplier of state-of-the-art clean propulsion technologies, fuel and energy storage technologies and services including propulsion systems for hydrogen fuel cell vehicles, hydrogen internal combustion engine vehicles, compressed natural gas vehicles, liquid petroleum vehicles, hybrid electric vehicles and plug-in hybrids based on advanced electronic control systems and Lithium Ion batteries developed by Quantum's strategic alliance partner Advanced Lithium Power Ltd. Quantum also provides engineering services including vehicle development and homologation and second stage vehicle manufacturing through its subsidiary Tecstar.
About Fisker Coachbuild:
Fisker Coachbuild, LLC is a privately owned company that has brought a new vision to the world of exotic, high-end performance sports cars. Their distinctively designed and expertly engineered automobiles are hand crafted using only the best quality materials and infused with cutting-edge safety technology. Fisker Coachbuild offers elegant and timeless sports cars of limited production providing the ultimate in exclusivity. The Fisker line is currently comprised of the Tramonto and Latigo CS. Creative design services are also carried out for further brand recognition within Fisker Coachbuild through merchandising. Designed by Fisker Coachbuild has also made its mark with the Artega GT design recently launched at the Geneva Auto Show in 2007. Now the future strategy will be to focus solely on the design of the environmental friendly premium cars for Fisker Automotive, Inc.