Wow, Apple Sells One Millionth iPhone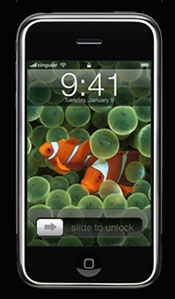 NEW YORK (Reuters) - Apple Inc said on Monday it has sold its one-millionth iPhone, just days after it cut the price of its smartphone by $200.
The device, launched to much fanfare 74 days ago, combines a mobile phone, Internet browser and digital entertainment player.
Apple has said it will sell 10 million by the end of 2008.