Hotels Hungry For Greener Energy-Saving Products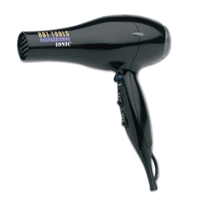 WHITE PLAINS, N.Y. — Guestroom 2010 returns to the 92nd annual International Hotel/Motel & Restaurant Show in New York City, showcasing the cutting-edge innovations and eco-friendly new products that will soon be found in hotel guest rooms. A model hotel room, developed by the Hospitality Financial and Technology Professionals, will feature nearly 50 of the latest and near-future technologies at the industry's premier marketplace, taking place November 10-13, 2007, at New York City's Jacob K. Javits Convention Center.
Environmentally-friendly products making their debut in Guestroom 2010, include Ultimate Organic Bath Towels by Target Brands Inc., made from 100 percent certified organically-grown cotton; Quiet Ionic Lighted Hair Dryer by Andis Co., an energy-efficient dryer with a quiet turbo motor and diffused night light; and Recyclable Modular Carpet by InterfaceFLOR, eco-friendly carpet tiles composed of a highly-renewable corn-based polymer.
More Green Products
Additional products include the Oxygenics Resort Spa Self-Pressurizing Showerhead, the world's first shower fixture that generates a full-power spray while using 70 percent less water; Natura Dispenser Program by Green Suites International, a personal care dispenser system that prevents more than 1,000 amenity packages from entering local landfills annually; and Thymes Paper Bottles by Green Suites International, an attractive, environmental alternative to traditional plastic bottle amenities that is constructed using 75 percent paper.
New technologies in the 2007 version of Guestroom 2010, which made their debut at the June 2007 HITEC, include MASTOR by IBM, a device that allows hotel staff members to easily communicate with foreign-speaking guests; Digital Door Viewer by First View Security Inc., which allows hotel guests to view an expanded area outside their door with a flat-screen LCD color monitor; and Television Mirror by dëcorus Worldwide Inc. and Unique Bath Solutions Inc., a television that is visible through the mirror when turned on, and disappears when turned off for complete mirror reflection.